View all news
Peter Skrine, 1935-2017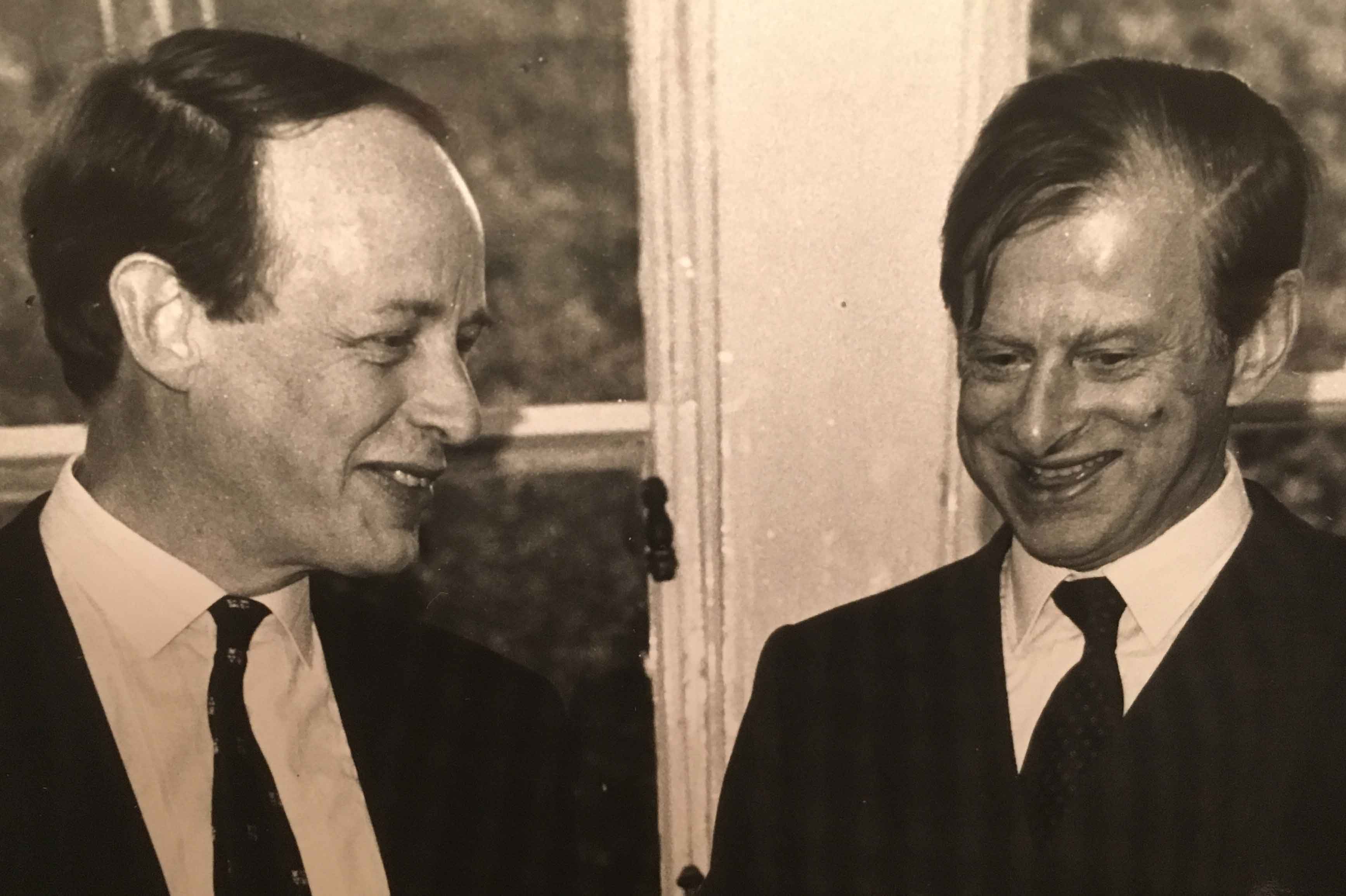 12 September 2017
Peter Skrine, former Professor of German at Bristol, died on 26 May after a lengthy illness. Dr Mark Allinson, Senior Lecturer in the Department of German, offers an appreciation.
Peter had spent the major part of his career at Manchester University, where he was appointed lecturer in 1962 and subsequently senior lecturer and head of department, before moving to Bristol as Chair of German in 1989, where he also served as Head of Department and as Chair of the School of Modern Languages, formally retiring in 2000 but remaining very active for years beyond.
Peter's academic range was vast. A specialist in German literature of the Baroque period, he was just as comfortable teaching on 20th-century texts as he was on 16th-century works. Peter's expertise in Swiss literature and his abiding interest in translation also directly benefited our students, while his wife Celia, a renowned translator in her own right, trained our postgraduates.
Peter's range further extended to Dutch language and literature. He oversaw the work of the Harting Scholars who delivered much of the Dutch language provision, and taught Dutch literature and history to the second years to ensure that they were exposed to the rich Dutch cultural heritage as well.
Peter's pedagogy was always enriched by his research. His short book The Baroque is regarded by specialists as a brilliant re-enactment of the literatures of 17th-century Europe. Peter's published work ranged across German and German Latin literature from Erasmus to Naturalism and fin de siècle, and included Faust and Swiss literature from the 18th to 20th centuries, especially Gotthelf. Peter's academic background was in comparative literature, which further extended his range: his doctoral thesis had been on Dutch and Latin literary influences on a German 17th-century tragedian, Daniel Casper von Lohenstein, and was written in French for the University of Strasbourg. Since Peter was also fluent in Russian, his scholarship could and did cover the literatures and cultures of much of the continent. The major work he completed with Eda Sagarra in 1997, the Blackwell Companion to German Literature, was a culmination and a celebration of the breadth of Peter's scholarship in his major field.
Beyond this, before and well into retirement, Peter also worked and published on the 19th-century Manchester translator of German, Catherine Winkworth, and on Elizabeth Gaskell, becoming very involved in the Gaskell Society. Besides his own production of books and articles, Peter was also a much sought-after reviewer, completing some 180 reviews during his career.
In short, Peter was the consummate academic: committed to both his teaching and his research, keen to connect the two, and covering a range which has become increasingly rare.
Beyond this, Peter was a considerate and sociable colleague who particularly made time for the steady influx of new colleagues who joined German in the mid-1990s. He was keen to pass on the mantle of German studies into safe hands, but also actively encouraged this new generation of scholars and teachers to develop the subject in new ways, to experiment and to open up new avenues. Peter was one of those who ensured that the department's range expanded to embrace both history and linguistics.
I think all of us who worked with Peter, and his students, will particularly remember his love of his subject and his ability to communicate it, his ready wit, his infectious enthusiasm, his support for his colleagues, and his devotion above all to his family. Our thoughts are very much with Celia, their children and grandchildren.