View all news
Students explore urban landscapes at the RWA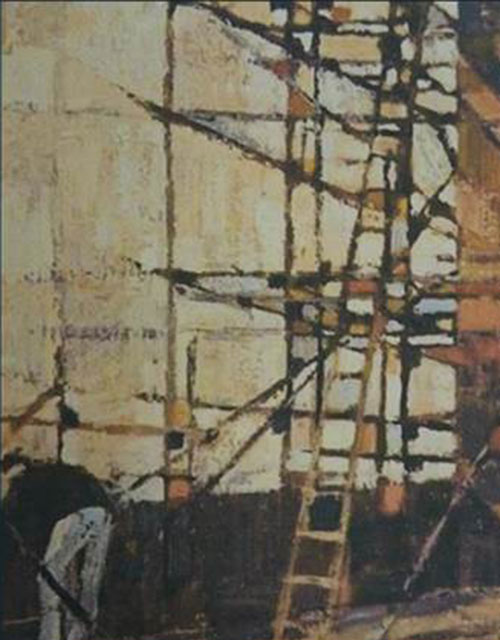 Press release issued: 12 May 2016
A new exhibition of urban landscapes from the Royal West of England Academy's (RWA's) collection, selected by Masters students from the University of Bristol, opens next Thursday [19 May].
Transition: Urban Landscapes explores the relationship between industrialisation and a sense of transition that can be found within the urban environment.
Showcasing a selection of works chosen from the RWA's permanent collection, the exhibition explores the various ways in which artists have represented the industrial heritage of this country or responded to the changing urban environment around them.
The students curated the show as part of Bristol's MA in History of Art which offers students the chance to collaborate with external museum partners in order to learn how to research museum collections, curate and mount exhibitions.
The show was devised in response to themes of landscape and place found in two other RWA exhibitions Inquisitive Eyes Slade Painters in Edwardian Wessex, 1900 – 1914 and Imagined Landscapes which run until Sunday 12 June.
Transition: Urban Landscapes runs from Thursday 19 May to Saturday 19 June in the Cube Gallery and Link Space on the lower ground floor at the RWA. Admission free. There will be free lunchtime talk from the curators of the exhibition on Thursday 19 May at 1pm.
Royal West of England Academy, Queen's Road, Clifton, Bristol BS8 1PX. Opening times: Tuesday – Saturday 10am – 6pm; Sunday 11am – 5pm.