View all news
Bristol students excel in engineering leadership award scheme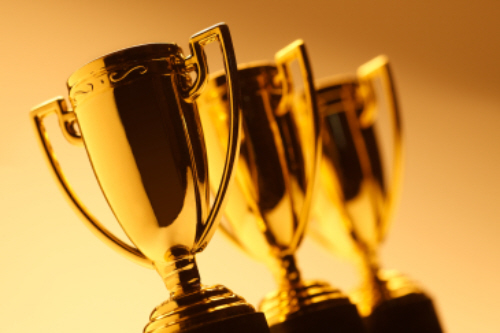 Press release issued: 11 May 2016
Seven engineering students from the University of Bristol have been selected as 'inspirational role models to the next generation of engineers' by the Royal Academy of Engineering (RAEng).
Ishan Alam, Thomas Bewley, Harry Garstka, Dmitro Khroma, Osian Rees, Jerome Wynne and Mareks Zevalds competed in a challenging selection event against students from across the UK to win seven of the 35 awards allocated, which means that Bristol students represent 20 per cent of the successful applicants.
The objective of the RAEng Leadership Advanced Awards is to allow ambitious, inspiring engineering undergraduates, who want to become leadership role models, to undertake an accelerated personal development programme. To achieve this, the winners receive £5,000 from the RAEng towards training and experience, over a period of three years, to fast track their engineering careers.
Following preliminary selection through a written application process, seventy students were invited to the final selection stage at the RAEng in London. This involved a day of interviews and group activities to evaluate not only their leadership potential, but also their drive and commitment to making a positive impact on society through their future engineering careers.
The students are all studying on Bristol's Engineering Design degree, which aims to equip graduates with the skills needed to lead multidisciplinary engineering projects. Engineering Design enables students to study alongside students from the University's specialist degree courses in Mechanical, Aerospace and Civil Engineering, whilst also allowing opportunities to undertake industrial placements and multidisciplinary design projects with a range of industrial partners.
Professor Ian Bond, Head of Queen's School of Engineering, speaking about the students' success, said: "I am unceasingly impressed by the quality of our students, not just for their technical ability, but their clear commitment to pursuing excellence and acting as inspirational role models, both whilst at University and as they transition into their future careers. Engineering at Bristol is committed to producing such leaders of the future and the winning students are an excellent example of Britain's rising engineering stars."
Although the support available through the scheme includes assistance from the RAEng in creating personal development plans, many of the students already have firm ideas for how they'd like to use the award.
Jerome Wynne and Mareks Zevalds, specialising in Mechanical Engineering, are both keen to use part of the award to fund summer courses in enterprise and entrepreneurship. Jerome also plans to conduct a research placement on automated manufacturing technologies, whereas Marek will be pursuing further courses linked to product lifecycle assessment and sustainable design.
Dmitro Khroma, also specialising in Mechanical Engineering, intends to use the award to support a summer placement at Boston Dynamics, a leading robotics company in the USA. During his time there, he plans to attend several conferences including 'Robotics: Science and Systems' in Michigan and the International Conference on Robotics & Automation in Seattle.
Ishan Alam, specialising in Civil Engineering, proposes to gain experience of working on sustainable development construction projects in South East Asia and to undertake a business and management summer course at the London School of Economics.
Osian Rees, specialising in Aerospace Engineering, plans to use the award to fund a place on the European Space Camp in Northern Norway run by the European Space Agency. He is also hoping to join a research expedition to Antarctica with the University of Hobart aimed at monitoring the effects of climate change.
Harry Garstka, also specialising in Aerospace Engineering, aims to attend a variety of systems engineering conferences run by the International Council on Systems Engineering and to attend a course on Strategic Negotiation run by Michigan State University in the USA.
Harry speaking about his award, said: "Although Bristol University will help me to become a strong engineer, this award will allow me to exploit new learning opportunities in different cultures that would otherwise be unachievable."
Further information
About the Royal Academy of Engineering
Founded in 1976, The Royal Academy of Engineering promotes the engineering and technological welfare of the country. Our fellowship - comprising the UK's most eminent engineers - provides the leadership and expertise for our activities, which focus on the relationships between engineering, technology, and the quality of life. As a national academy, we provide independent and impartial advice to Government; work to secure the next generation of engineers; and provide a voice for Britain's engineering community.
About the Royal Academy of Engineering Leadership Advanced Awards
The Engineering Leadership Advanced Awards provide motivation and support for some of the most exceptional engineering undergraduates in British universities, with the potential for high-level industrial leadership. Awards worth up to £5,000 per student are made to provide MEng students in the second or third year of an engineering degree course with carefully planned training and experience to complement their university studies.