View all news
Pubs across Bristol to quench a thirst for knowledge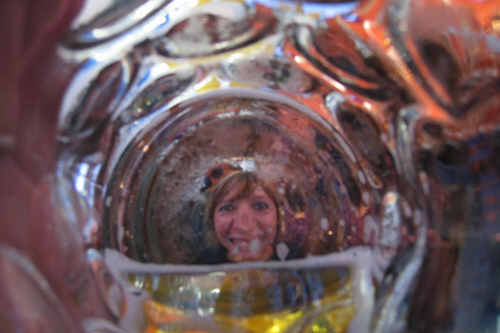 Press release issued: 18 May 2016
Pub goers in Bristol will soon be served a slice of science with their drinks thanks to students and researchers in the city.
Six venues across Bristol are hosting down-to-earth talks for the public as part of the global Pint of Science festival from Monday to Wednesday [23 to 25 May], featuring more than 30 experts from the University of Bristol and UWE Bristol.
The festival is an opportunity to hear about current research, discuss a range of topics over a drink, and take part in science-based pub quizzes and games.
Head down to the following pubs for a pint of science:
The Tobacco Factory in Bedminster
The Greenbank in Easton
Halo on Gloucester Road
Rise/Friska on The Triangle
The Llandoger Trow on King Street
Attic Bar/Full Moon in Stokes Croft
Topics include high-tech heart surgery using robotics, boosting your brain's performance and how we might be able to change the climate in the future.
In keeping with the setting, researchers from the Tobacco and Alcohol Research Group (TARG) at the University of Bristol will be discussing the science of a pint - how many calories are in alcohol, whether beer bottles should show a health warning and the impact of drinking speeds.
Rachael Baker, a PhD student at the University of Bristol and one of this year's Pint of Science Bristol organisers, said: "There's so much fascinating research going on in Bristol, which many people aren't aware of. By taking it from the laboratory to the pub, we hope to showcase it in an informal and relaxed environment.
"Science really is ditching its stuffy reputation and we wanted to take it one step further, giving people the chance to sit back with a pint and discuss it with the experts."
Pint of Science was started in 2012 by a community of postgraduate and postdoctoral researchers. It's spread to 100 cities around the world in 12 countries, featuring thousands of scientists.
Tickets are £4. More details on the events and tickets can be found on the Bristol Pint of Science website.