View all news
Bristol researcher wins British Academy Rising Star Engagement award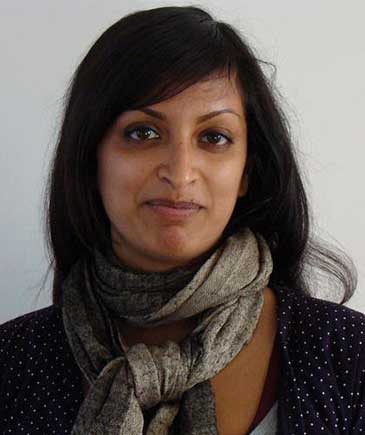 6 April 2016
Dr Madhu Krishnan from the University of Bristol's Department of English is one of 29 recipients of a Rising Star Engagement research award for 2016 from the British Academy.
The British Academy's Rising Star Engagement (BARSEA) scheme, now in its second year, enables established early career scholars to engage in the work of the academy and to enhance their own skills and career development through the organisation of events, training, and mentoring activities for other early career researchers.
Dr Krishnan, a Lecturer in English Literature (20th/21st Century Postcolonial Writing), won the award for her project Ethics, Affect and Responsibility: Global Citizenship and the Act of Reading.
The project brings together scholars from the humanities and social sciences with writers, non-governmental organisations and arts organisations for a series of workshops examining how, through its affective possibilities, reading, writing and teaching literature enables global citizenship and activism beyond the academy.
Much has been written about the ways in which, by allowing access to fictional other minds, imaginative literature might provide an avenue for genuine empathy towards those whose lives are too often considered remote from our own, reduced to headlines. At the same time, there remains a risk that the awareness raised through literary reading might collapse into a passive form of appropriation, reifying hierarchies of power.
This series of events will provide an opportunity for participants to reflect on how best to engage with literature in the cause of human rights without falling into these pitfalls. Activities will be documented on a collaborative website containing evaluations and materials from the workshops.
Dr Krishnan said: 'As someone who researches and teaches African literature, I've found that quite often we are tacitly taught to read in superficial ways, which might inadvertently trivialise the cross-cultural content of what we read. It is my hope that this project will help develop reliable practices and strategies for approaching, teaching and working with literature that prevent this, instead enabling a full engagement with literature and the world it creates.'
Professor Ad Putter of the Department of English added: 'It's great news that the British Academy as recognised Dr Krishnan in this way. Two years ago the Arts Faculty of the University of Bristol honoured her with its Rising Star award. The fact that she has now won this BARSEA award confirms her status as a researcher of exceptional range and talent. Her project explores crucial questions – why and how does literature matter in today's world? – and the English Department is proud of the support and recognition given to Dr Krishnan and her project by the British Academy.'