View all news
Bristol academics named World Technology Award finalists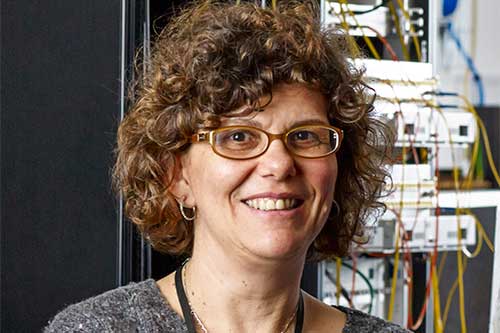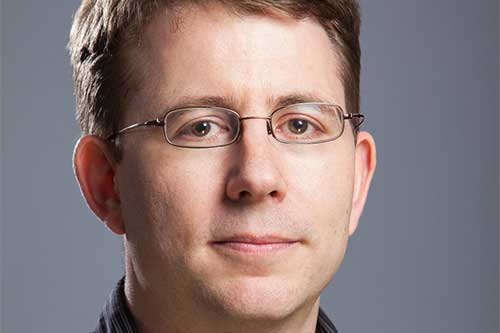 Press release issued: 11 November 2015
Two University of Bristol academics have been named World Technology Award finalists by the World Technology Network ("The WTN") – a global community comprised of the most innovative people and organisations at the forefront of science and technology and related fields.
Professor Dimitra Simeonidou, Director of the Smart Internet Lab and Head of the High Performance Networks (HPN) Group and Professor Mark Thompson, Director of the Quantum Engineering Centre for Doctoral Training and Director of the Centre for Quantum Photonics, have been selected as finalists in the Communications Technology category. Award winners will be announced at the WTN's 14th annual World Technology Summit & Awards event, to be held next week [19-20 November] in New York, USA.
The World Technology Summit & Awards is a global gathering that brings together many of the world's leading technologists, scientists, futurists, policymakers, entrepreneurs, and forward-thinkers for two days of talks, panel discussions and demonstrations that explore what's groundbreaking, imminent, possible, and society-changing in emerging technologies. This year's theme is "The Future: Who and What You Need to Know."
Each year, the WTN recognises the best and brightest in their fields and the organisations on the cutting edge of technological innovation. Recipients are voted on by their peers – the WTN Fellows, the winners and finalists from previous annual awards cycles – based on their outstanding contributions to technology, science and other related disciplines and the potential impact and long-term significance of their work. Thirty awards across all industries – from art and design to health and medicine to space – will be presented during a special black-tie awards gala on the closing night of the summit.
A full list of the 2015 World Technology Network Award finalists is available at: http://www.wtn.net/summit-2015/world-technology-awards-finalists
Further information
About The World Technology Network ("The WTN")
Founded in 1998, The World Technology Network is a global membership community comprised of the most innovative people at the forefront of science, technology and other related disciplines. The WTN's mission is "encouraging serendipity" – the unexpected connections between people and ideas that result in the biggest breakthroughs. In addition to more focused events, the WTN hosts the annual World Technology Summit & Awards in New York City, exploring the emerging technologies that are groundbreaking, imminent and possible and honoring the people and organisations behind them.
Past WTN honorees and speakers include such diverse innovators as Elon Musk, Edward Snowden, Al Gore, Jane Goodall, Larry Summers, Lawrence Lessig, Gordon Moore, and LeVar Burton.
For more information, visit www.wtn.net