View all news
Professor Larner appointed Provost at Victoria University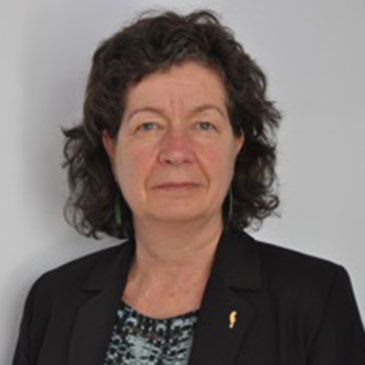 10 July 2015
Professor Wendy Larner, Dean of the Faculty of Social Sciences and Law, has been appointed to the role of Provost at Victoria University of Wellington, New Zealand.
Professor Larner, who hails from New Zealand, lectured at both the University of Waikato and the University of Auckland early in her career. She was appointed Professor of Human Geography and Sociology at the University of Bristol in 2005 and went on to serve as Human Geography Research Director and then Faculty Research Director for Social Sciences and Law before being appointed to the role of Dean in 2013.
Professor Larner's research focus crosses the interdisciplinary fields of globalisation, governance and gender. She has received numerous awards for her work, and is a Fellow of the UK Academy of Social Sciences, an Honorary Fellow of the Royal Society of New Zealand and a Fellow of the New Zealand Geographical Society.
As Provost, Professor Larner will be a key member of the senior management team for VUW with responsibilities for research, strategy and performance for the institution and overseeing the achievement of key goals in Victoria's Strategic Plan. She takes up her new role on 1 December 2015.
Professor Sir Eric Thomas, Bristol's Vice-Chancellor, said: 'We congratulate Wendy on her appointment as Provost at Victoria. Over the past 10 years, her research has been instrumental in challenging conventional understandings of globalisation, and she has been a key member of the human geography strand in the School of Geographical Sciences. Her strong leadership as Faculty Research Director, and most recently as Dean of the Faculty, has driven the social sciences research agenda forward dramatically at Bristol. She is herself, of course, one of the University's leading social science researchers. We wish her every success in her new role.'