View all news
Leverhulme Trust grant for Charlemagne study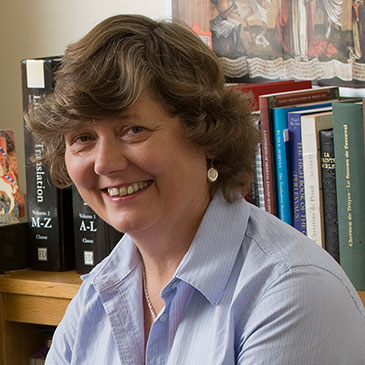 9 July 2015
Dr Marianne Ailes, Senior Lecturer in French in the School of Modern Languages, has been awarded a Leverhulme International Network grant for a multi-volume study of the myth of Charlemagne.
Dr Ailes will work with specialists from a number of partner institutions including the University of Edinburgh, the University of Birmingham, the University of Iceland, Arizona University, Washington and Lee University, Royal Holloway University of London, and the Société Rencesvals British Branch.
'Charlemagne: A European Icon' explores how the myth of this emperor who would come to symbolise European unity was appropriated in different medieval European literatures. The project developed from an AHRC-funded project on Charlemagne in England which analysed insular Charlemagne material in both French and Middle English.
The main outcome of the project will be a series of volumes, published in the Bristol Studies in Medieval Cultures series, on Charlemagne in French, Latin, Spanish, Celtic, Scandinavian, Italian and Germanic (German and Dutch) literature.
The Leverhulme Network grant is for £110,839 over three years.