View all news
Bristol academic elected Fellow of the British Academy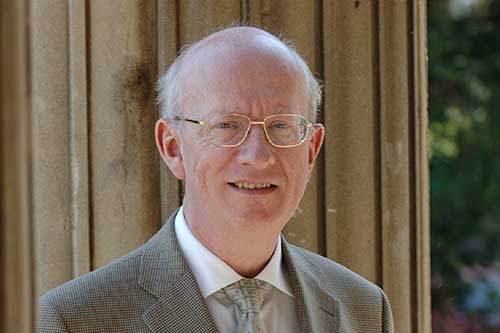 Press release issued: 16 July 2015
Professor Robert Fowler of the Department of Classics and Ancient History has achieved the rare distinction of being elected Fellow of the British Academy, the national academy for the humanities and social sciences.
This year, the British Academy elected 42 highly distinguished UK academics from 18 universities as Fellows, in recognition of their outstanding research, taking the total number of living Fellows to over one thousand for the first time.
At its Annual General Meeting today [16 July 2015], the Academy welcomed the new Fellows whose research areas span the full range of subject areas across the humanities and social sciences, from history to psychology, economics to law, literature to philosophy and languages to archaeology.
Professor Fowler's research interests lie in the area of early Greek language and literature, as well as Greek myth and religion. His major focus in recent years has been on early historiography and mythography, editing and commenting on the fragments of the early 'mythographers' (for example Hecataeus, Pherecydes, and other lost predecessors and contemporaries of the 'historians' Herodotus and Thucydides), and writing articles on Herodotus and his intellectual milieu. He has also published articles on Homer, Greek lyric poetry, and Classical reception. His overarching interest is the nature of human values and life experience in different historical contexts.
Lord Stern, President of the British Academy, said: "This year we have the honour of once again welcoming the finest researchers and scholars into our Fellowship. Elected from across the UK and world for their distinction in the humanities and social sciences, they represent an unrivalled resource of expertise and knowledge.
"Our Fellows play a vital role in the work of the Academy; encouraging younger researchers, engaging in public discussion of the great issues and ideas of our time, and contributing to policy reports. Their collective work and expertise are testament to why research in the humanities and social sciences is vital for our understanding of the world and humanity."