View all news
EPSRC Fellowships in Engineering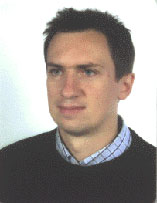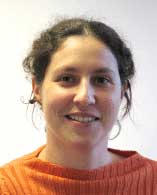 27 July 2010
Two academics in the Faculty of Engineering have been awarded prestigious Fellowships by the Engineering and Physical Sciences Research Council (EPSRC).
Dr Maciej Klemm, postdoctoral researcher at the Centre for Communications Research, has been awarded an EPSRC Career Acceleration Fellowship that funds a five-year project entitled 'Dynamic Microwave Imaging (DMI) for Advanced Clinical Applications'.
The project explores a novel direction in Microwave Imaging: the goal of DMI is to image temporal changes in average electrical properties of tissue, and not the tissue itself. This opens up totally new applications where the standard Microwave Imaging could not be applied. The project will focus on two applications: three-dimensional imaging of nanoparticles (of great interest to researchers working in the cancer imaging field); and functional brain imaging (with potential uses including diagnosis of metabolic diseases and lesions such as those found in Alzheimer's disease or epilepsy).
This interdisciplinary Fellowship connects the fields of electronic engineering, nanotechnology and medical physics. Work will be conducted in collaboration with the Institute of Cancer Research in Sutton, Frenchay Hospital in Bristol, the University of Oxford and Dartmouth College, USA.
Dr Elisabeth Oswald, Senior Lecturer in Computer Science, has been awarded an EPSRC Leadership Fellowship for a project entitled 'SILENT: Side Channels – theory and implications for society'.
The project will be a major contribution to the brand-new field of side channel analysis, which addresses growing concerns over possible security flaws in modern communication systems. All such systems use cryptographic algorithms, but cryptography has been little studied in practical terms.
'Side channels' can be defined as any route by which a cryptosystem 'silently' leaks information about confidential data – cryptographic keys, information about users, etc. These routes can range from CPU usage or energy consumption data to observation of a monitor display from a distance via a telescope. This constitutes a serious threat to the trustworthiness of information systems.
Dr Oswald's Fellowship allows her to scrutinise the theory of side channels, the methods used to analyse and exploit them, and the impact of such information leakage on systems used by the wider public. The project partners are Microsoft Research Ltd, Catholic University of Louvain, Infineon Technologies AG and RFI Global.