Veterinary Sciences Library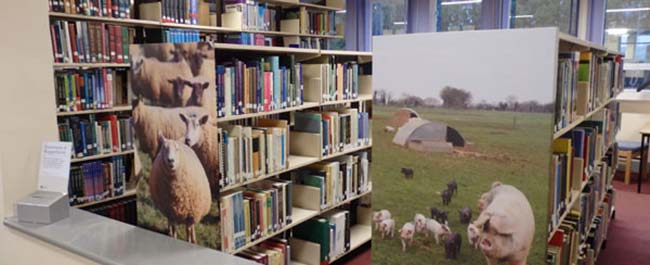 Opening hours
Veterinary Sciences Library is open 24/7 for members of the Vet School with Ucard access to Churchill Building who have had the relevant Health and Safety induction. Please contact library staff if you have not completed the induction.
Christmas vacation closure
The Veterinary Sciences Library will be closed from Saturday 22 December 2018 to Wednesday 2 January 2019. We will reopen with term-time opening hours on Thursday 3 January 2019.
Office opening hours
Monday

8.45am - 1.00pm; 2.00pm - 4.45pm

Tuesday

8.45am - 1.00pm; 2.00pm - 4.45pm

Wednesday

8.45am - 1.00pm; 2.00pm - 4.45pm

Thursday

8.45am - 1.00pm; 2.00pm - 4.45pm

Friday

8.45am - 1.00pm; 2.00pm - 4.45pm

Saturday

Closed

Sunday

Closed
Loan periods and borrowing limits
All Veterinary Sciences Library items are subject to the standard loan periods and borrowing limits with the following exceptions

| Material | Loan periods and restrictions |
| --- | --- |
| Serials | All users - seven-day loan |
| New books on display, reference books, books with red tape around the spine, theses, current issues of journals | Confined to library |
Visitor Access
The University of Bristol library is open to external researchers and visitors who have a genuine need to use materials not available in other libraries. Please go to the Visitor Access webpage for current information.
Map
Bristol Veterinary School, Churchill Building, Langford, BS40 5DU
Facilities
Silent study
Group study
Staffed
Scanning
Wheelchair access
Contacts
General enquiries
Email: lib-vet@bristol.ac.uk
Tel: +44 (0)117 928 9205 | Internal 89205
Customer Services Manager