Postgraduate programmes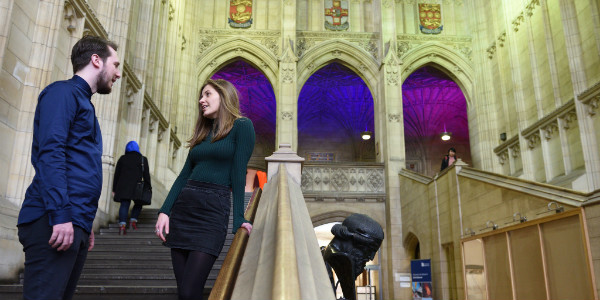 For postgraduates, the University of Bristol Law School offers one of the most diverse ranges of programmes available in the UK, with more than 10 specialised LLM programmes and a number of PhD research themes.
Taught or Research?
As a prospective postgraduate student, your first priority is deciding whether you wish to undertake a taught or research based programme.
Taught - Masters

A taught programme is most commonly known as a Masters Degree, leading to a Master's qualification (MA, MSc, MRes or LLM). The University of Bristol currently offers 10 specialised LLMs, as well as an MA, MRes and MSc.

Masters degrees are one or two-year programmes, and help postgraduate students specialise or expand on certain areas of interest, or offer a new start in a completely different field. The main style of learning will be through lectures and seminars.

Research - PhD

A research programme is commonly known as a Doctor of Philosophy, or PhD programme. PhD students have the opportunity to conduct their own research in correlation with research themes and interests at the Law School.

Before applying, an original research proposal - matching research interests of the school - must be ready and written so that it can be presented with a prospective student's application for the programme.
Postgraduate programmes
We have a substantial, international postgraduate community, undertaking a range of taught and research-based programmes under the guidance of the Law School's expert staff.
Contacts
Postgraduate general enquiries
Tel: +44 (0)117 95 45357
Email: law-pg-office@bristol.ac.uk
Postgraduate admissions
Tel: +44 (0) 117 39 40062