View all news
The Cambridge Companion to the Age of William the Conqueror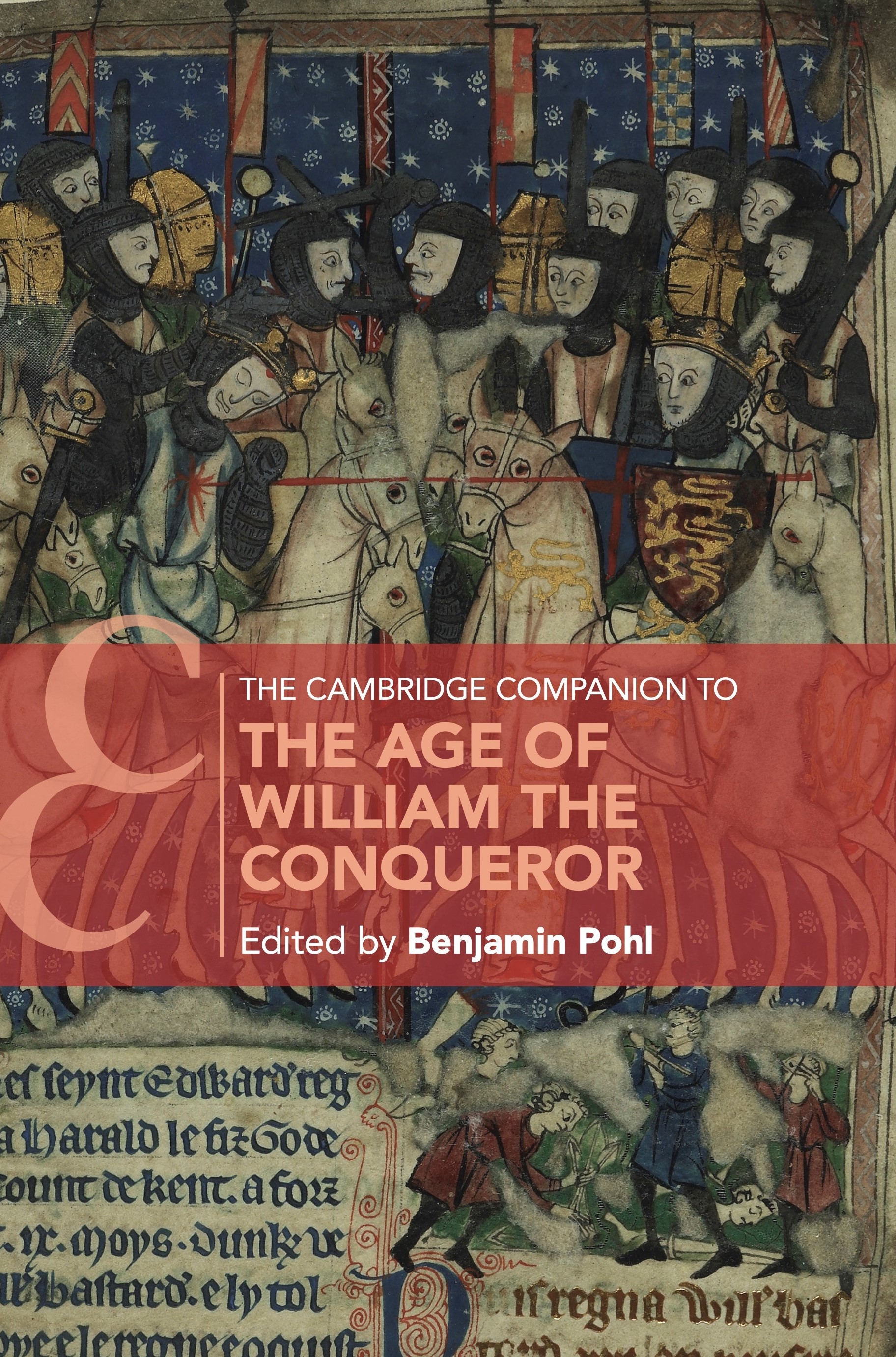 1 June 2022
Edited by Benjamin Pohl
This is not a book about William the Conqueror. It is a book about the world into which William was born, in which he grew up, parts of which he conquered, and which he left behind upon his death. This was not the world created by or for William, but the world that created him.
Why do we need a book that shifts the focus away from William the man and onto the rich and fascinating culture of the world in which he lived and ruled, and why do we need it now?
When studying periods of the past as remote as the eleventh century, the age of William the Conqueror, our attention is easily drawn to individuals and their achievements. Formally recognised as an academic discipline in the nineteenth century, the study of History remained, for some time, the study of statesmanship projected onto a timeline of events written and wrought by 'great men' (rarely women, alas) and shaped, supposedly, by their larger-than-life personalities. This was certainly how nineteenth-century historians like Edward Augustus Freeman thought about the Conqueror and the world in which he lived. Writing in 1888, Freeman was convinced that 'the history of England for the last eight hundred years […] has largely come of the personal character of a single man […], and that man was William, surnamed […] the Bastard, the Conqueror, and the Great'.
Luckily, much has changed since the days of Freeman & Co., and few (if any) History curricula developed in today's universities would encourage students to view several hundred years through the actions of a single individual. That said, Freeman's approach still echoes with alarming regularity in popular history books, television features, etc., and the (hi)stories of 'great men' celebrated by him and his contemporaries seem to be making something of a comeback in the context of present-day identity politics, culture wars, and diplomatic showmanship. If we want to combat these re-emerging attitudes in our higher education landscape, we need accessible and affordable tools that prioritise the contextual over the quantifiable – in other words: cultural contexts instead of 'facts and figures' – to inform and guide our students on the exciting journey of discovery that is historical enquiry.
This new book offers students and educators just such a tool in the shape of a comparative cultural history of north-western Europe in the hundred or so years that marked the lifetime (with a quarter century either side) of William the Conqueror. Its design is informed by the latest international research and benefits from the contributors' considerable collective experience in teaching these subjects at universities the world over.
See the publiser's website for more information, or to get your copy!