Our staff
Mrs Sarah Lawrence, Senior Research Administrator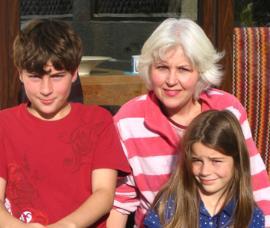 Sarah is Senior Research Administrator, part of the admin team in the School of Earth Sciences. She joined the School in 2013, having worked in the University for many years.
"As a mother, working part-time, it is great that I have the support of my managers to fit my working hours around the school-run, and also my choir practice! Although I basically have fixed hours, there is flexibility, so I can arrange to take time off for my children's appointments, or I will come into the office if required for a meeting outside my usual hours. I feel there is trust and respect within the School that allows this give and take, which is so important for a good working relationship."

Dr Stuart Bellamy, Technical Manager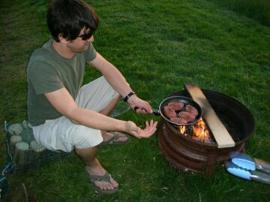 Stuart is the Technical Manager for the School of Earth Sciences & Geographical Sciences, managing the team of technicians who provide support for both teaching and research. He is also the Safety Advisor for both Schools, helping to ensure that all activities in the offices, labs and in the field are carried out safely. He joined the School in 2015 after working for 6 years as a Technical Lab Manager and previous to that 5 years as a Post-doctoral Research Associate, so he has extensive experience in both being a technician and researcher.
The strong support I have from the School Manager, Head of School and the excellent team of technical staff enables me to carry out my role effectively in the School. This supportive environment also allows me to ensure I maintain a healthy work-life balance, mainly through enjoying the great outdoors and spending quality time with friends and family, which is key in coping with what can be a very busy and challenging job.
Mrs Jane Church, School Manager for Earth Sciences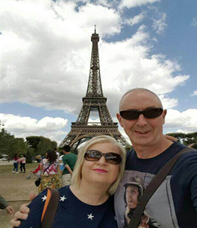 Jane is the School Manager for Earth Sciences. Her responsibilities include the strategic and operational management of School resources and planning, in conjunction with the Head of School. Jane heads up the professional services team in the School (administrative and technical) and has over 20 years' experience of working in Higher Education; 4 of these as School Manager for both Earth Sciences and Geographical Sciences.
I am very lucky to have an excellent professional services team who ensure key activities around teaching and research are delivered to students and staff. Their hard work and support, together with that of the Head of School, Faculty Manager and the School's senior team, ensure my wellbeing is kept in check in what can be a very demanding role with a wide ranging remit. The professional services staff's contribution to the School's success is regularly acknowledged demonstrating how well they are respected.
Dr Jeremy Phillips, Reader in Physical Volcanology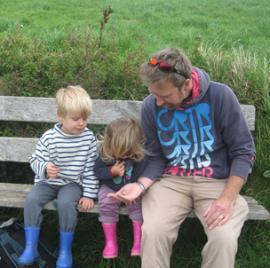 Jeremy is a Physical Volcanologist with broad research interests that span from experimental and numerical investigation of fundamental volcanic processes to volcanic hazard and risk assessment. He joined the School as a postdoctoral researcher in 2000, and is now Reader in Physical Volcanology, with a team of four fellows, postdoctoral researchers and PhD students. He is married to a cancer specialist and has two young children, and works flexibly to share childcare.
I feel the School of Earth Sciences has been a very supportive environment for me to develop my academic career, and there is a general feeling that all staff are encouraged and supported to be their best. I have received strong support from the HOS with my flexible working arrangements that help my partner to continue to develop her career, and support from colleagues to help make these arrangements work in practice. I have benefitted from the advice and experience of senior colleagues in making career choices, and have always found their doors open to me, and time freely given.
Dr Oliver Lord, Royal Society University Research Fellow and proleptic Lecturer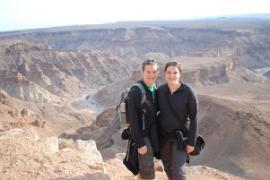 Oliver's research is focussed on the experimental determination of the physical properties of Earth materials at extreme conditions of pressure and temperature. Oliver Joined the School in 2005 to study for his PhD and has been a part of the School for most of his subsequent research career: as a postdoctoral researcher, a holder of a Natural Environment Research Council Independent Research Fellowship and now as a Royal Society University Research Fellow and proleptic Lecturer. His wife, Lucy, with whom he has two young children, works for the benefits service of Bristol City Council.
The culture here is one of collegiality, generosity and encouragement, especially for its early career scientists. The School has provided me a great deal of practical help and support that has allowed me to bridge the tricky gap between being a PhD student and a fully-fledged independent research scientist. This has included help and advice with the writing of grant and fellowship proposals, interview training and opportunities to develop my CV through teaching and administrative responsibilities.