View all news
Bristol scientist wins prestigious Royal Society of Chemistry Prize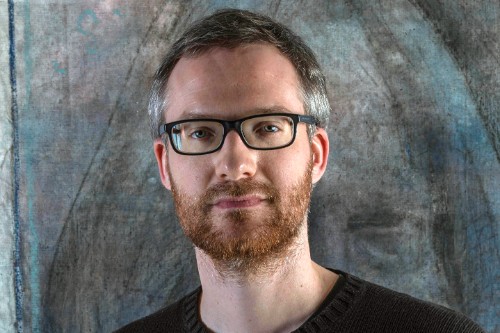 Press release issued: 9 June 2022
Dr Basile Curchod has been named winner of the Royal Society of Chemistry's Marlow Award in recognition of brilliance in research and innovation.
Based at University of Bristol, Dr Curchod won the prize for the development of theoretical and computational methods to unravel new mechanisms in photochemistry. They join a prestigious list of past winners in the RSC's prize portfolio, 60 of whom have gone on to win Nobel Prizes for their work, including 2016 Nobel laureates Jean-Pierre Sauvage, Fraser Stoddart and Ben Feringa and 2019 Nobel laureate John B Goodenough.
Dr Curchod also receives £3,000 and a medal.
After receiving the prize, Dr Curchod said: "I feel honoured and extremely thankful to all the people who contributed to the research awarded by this Prize, from a scientific and support point of view."
Dr Curchod's group at the University of Bristol pursues a wide range of research interests, all aimed at studying how light interacts with molecules, and how the energy gained by the molecule from this interaction can be used to trigger unexpected chemical reactions.
The group uses computers to solve complex equations that describe the physics of light-excited molecules. They develop methods to predict the possible chemical reactions taking place after a molecule absorbs light – known as a photochemical reaction – and apply these methods to study real-world phenomena that involve photochemical processes. A particular focus is predicting how atmospheric molecules may react upon sunlight absorption: a type of information that is often missing in atmospheric models predicting the composition of our atmosphere. By combining theoretical photochemistry and atmospheric chemistry, their research improves the predictive power of atmospheric models in the context of global warming and air quality.
Dr Helen Pain, Chief Executive of the Royal Society of Chemistry, said: "Great science changes the way we think about things – either through the techniques used, the findings themselves, the products that emerge or even in how we interact with the world and those around us. Importantly, it also allows us to reflect on the incredible people involved in this work and how they have achieved their results.
"Although we are in the midst of negotiating a particularly turbulent and challenging era, it is important to celebrate successes and advances in understanding as genuine opportunities to improve our lives. The work of Dr Curchod is a fantastic example of why we celebrate great science, and we're very proud to recognise their contribution today."
The Royal Society of Chemistry's prizes have recognised excellence in the chemical sciences for more than 150 years. In 2019, the organisation announced the biggest overhaul of this portfolio in its history, designed to better reflect modern scientific work and culture.
The Research and Innovation Prizes celebrate brilliant individuals across industry and academia. They include prizes for those at different career stages in general chemistry and for those working in specific fields, as well as interdisciplinary prizes and prizes for those in specific roles.
Further information
Rewarding Excellence and Gaining Recognition
The Royal Society of Chemistry's Prizes portfolio is one of the oldest and most prestigious in the world, recognising achievements by individuals, teams and organisations in advancing the chemical sciences. We reward those undertaking excellent work in the chemical sciences from across the world.
More information is available at: rsc.li/prizes.
About the Royal Society of Chemistry
We are an international organisation connecting chemical scientists with each other, with other scientists, and with society as a whole. Founded in 1841 and based in London, UK, we have an international membership of over 50,000. We use the surplus from our global publishing and knowledge business to give thousands of chemical scientists the support and resources required to make vital advances in chemical knowledge. We develop, recognise and celebrate professional capabilities, and we bring people together to spark new ideas and new partnerships. We support teachers to inspire future generations of scientists, and we speak up to influence the people making decisions that affect us all. We are a catalyst for the chemistry that enriches our world.