View all news
Cabot Institute Innovation Fund 2022: winning projects announced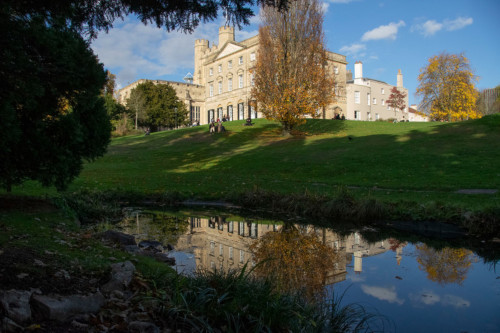 Press release issued: 24 October 2022
Winners of the Cabot Institute Innovation Fund for 2022 have been announced. The funds are aimed at supporting bold, ambitious and impactful ideas that transcend disciplinary boundaries. The fund enables the Cabot Institute to support new interdisciplinary connections and establish new research areas, providing a strong foundation for further funding opportunities.
The Cabot Institute Innovation Fund is an annual open call, with between £25-£30k of funding derived from generous gifts and donations to the Cabot Institute. Projects supported must demonstrate an interdisciplinary approach and reflect Cabot's research focus on protecting our environment and identifying ways of living better with our changing planet.
This year we are delighted to support projects with investigators from all six faculties at the University.
Funded projects 2022
Future Pasts: Pastoral archaeology to inform the future of sustainable farming
Investigators: Dr Konstantinos Trimmis (Department of Anthropology and Archaeology), Dr Christianne Fernée (Department of Anthropology and Archaeology), Dr Fotis Sgouridis (Geographical Sciences), Dr Jamie Lewis (Earth Sciences), Dr Yusuf Mahadik (Faculty of Engineering), Professor David Richards (Geographical Sciences), Dr Melpomeni Perdikopoulou, Dr Georgios Lazaridis and Konstanza Kapsali (Aristotle University of Thessaloniki).
---
Revealing how bees sense electric fields: material properties of bee antennae using x-rays
Investigators: Professor Daniel Robert (Biological Sciences), Dr Jude Laverock (Chemistry), Professor Neil Fox (Physics & Chemistry).
---
Implementing Low-Cost and Low-Carbon Distributed IoT Sensors for Crop Health Monitoring, Optimised Fertiliser Deployment, Early Intervention, and Environmental Management
Investigators: Dr Peter Martin, Physics, Dr Freddie Russell-Pavier, Physics, Andrew Hughes, Fenswood Farm (UoB), Lucy Antysz, Amazon Web Service; Dr Adam Land, DEFRA.
---
The future of UK offshore wind power: optimising future investment decisions under climate change
Investigators: Dr Hannah Bloomfield (Geographical Sciences), Dr Rachel James (Geographical Sciences), Michael Blair (The Crown Estate).
---
Targeting the host-pathogen interface to tackle tick-borne diseases
Investigators: Dr Ian Cadby, Bristol Veterinary School, Dr Mark Jepson, Biochemistry, Prof J Stephen Dumler, Uniformed Services University, USA.
---
Developing partnerships for indigenous reforestation
Investigators: Dr Karen Tucker, SPAIS, Dr Carlos Le Quesne, Universidad Austral de Chile