Undergraduate career destinations
What our graduates do next
A degree in biochemistry prepares our graduates for a diverse range of careers in the biosciences and beyond.
As a biochemistry graduate, you will possess a good understanding of the molecular basis of the processes that take place in cells and organisms. You will also be able to plan, conduct and evaluate experiments and research and interpret scientific literature. However, throughout your course, you will also develop a wide range of transferable skills alongside your biochemistry-specific skills that would help you in a range of careers:
analytical and problem-solving skills;
computing and statistical skills
data interpretation skills;
numeracy skills;
organisational skills - acquired, for example, through your practical project;
ability to identify, select, organise and communicate information concisely;
team working skills - learned through your laboratory work.
For more information on where Bristol Biochemistry Graduates move on to after graduation, please see the University's Careers Service pages
For more information on careers after your biochemistry degree, see our careers service.
Related links
---
---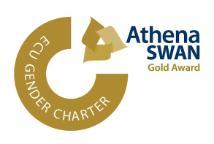 ‌
‌