View all news
Anti-aging gene shown to rewind heart age by 10 years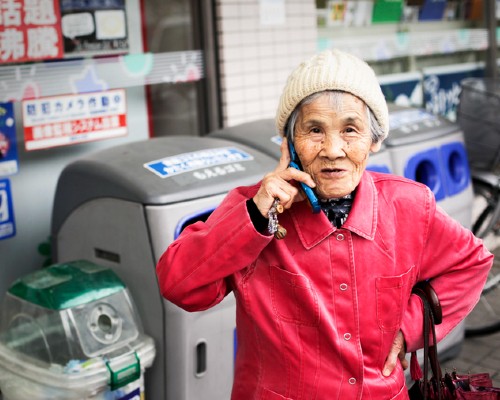 23 January 2023
An anti-aging gene discovered in a population of centenarians has been shown to rewind the heart's biological age by 10 years. The breakthrough, published in Cardiovascular Research and led by scientists at the University of Bristol and the MultiMedica Group in Italy, offers a potential target for patients with heart failure.
Associated with exceptional longevity, carriers of healthy mutant genes, like those living in blue zones of the planet, often live to 100 years or more and remain in good health. These individuals are also less prone to cardiovascular complications. Scientists funded by the British Heart Foundation believe the gene helps to keep their hearts young by protecting them against diseases linked to aging, such as heart failure.
In this new study, researchers demonstrate that one of these healthy mutant genes, previously proved particularly frequent in centenarians, can protect cells collected from patients with heart failure requiring cardiac transplantation.
The Bristol team, led by Professor Paolo Madeddu, has found that a single administration of the mutant anti-aging gene halted the decay of heart function in middle-age mice. Even more remarkably, when given to elderly mice, whose hearts exhibit the same alterations observed in elderly patients, the gene rewound the heart's biological clock age by the human equivalent of more than ten years.
Professor Madeddu, Professor of Experimental Cardiovascular Medicine from Bristol Heart Institute at the University of Bristol and one of the study's authors, explained: "The heart and blood vessel function is put at stake as we age. However, the rate at which these harmful changes occur is different among people. Smoking, alcohol, and sedentary life make the aging clock faster. Whereas eating well and exercising delay the heart's aging clock.
"In addition, having good genes inherited from parents can help to stay young and healthy. Genes are sequences of letters that encode proteins. By chance, some of these letters can mutate. Most of these mutations are insignificant; in a few cases, however, the mutation can make the gene function worse or better, like for the mutant anti-aging gene we have studied here on human cells and older mice."
The three-year study was also performed in test tube human cardiac cells in Italy. Researchers from the MultiMedica Group in Milan led by Professor Annibale Puca, administered the gene in heart cells from elderly patients with severe heart problems, including transplantation, and then compared their function with those of healthy individuals.
Monica Cattaneo, a researcher of the MultiMedica Group in Milan, Italy, and first author of the work, said: "The cells of the elderly patients, in particular those that support the construction of new blood vessels, called 'pericytes', were found to be less performing and more aged. By adding the longevity gene/protein to the test tube, we observed a process of cardiac rejuvenation: the cardiac cells of elderly heart failure patients have resumed functioning properly, proving to be more efficient in building new blood vessels."
Centenarians pass their healthy genes to their offspring. The study demonstrates for the first time that a healthy gene found in centenarians could be transferred to unrelated people to protect their hearts. Other mutations might be found in the future with similar or even superior curative potential than the one investigated by this research. Professor Madeddu and Professor Annibale Puca of the MultiMedica Group believe this study may fuel a new wave of treatments inspired by the genetics of centenarians.
Professor Madeddu added: "Our findings confirm the healthy mutant gene can reverse the decline of heart performance in older people. We are now interested in determining if giving the protein instead of the gene can also work. Gene therapy is widely used to treat diseases caused by bad genes. However, a treatment based on a protein is safer and more viable than gene therapy.
"We have received funding from the Medical Research Council to test healthy gene therapy in Progeria. This genetic disease, also known as Hutchinson-Gilford syndrome, causes early aging damage to children's hearts and blood vessels. We have also been funded by the British Heart Foundation and Diabetes UK to test the protein in older and diabetic mice, respectively."
Annibale Puca, Head of the laboratory at the IRCCS MultiMedica and Professor at the University of Salerno, added: "Gene therapy with the healthy gene in mouse models of disease has already been shown to prevent the onset of atherosclerosis, vascular aging, and diabetic complications, and to rejuvenate the immune system.
"We have a new confirmation and enlargement of the therapeutic potential of the gene/protein. We hope to test its effectiveness soon in clinical trials on patients with heart failure."
The study is funded by the British Heart Foundation and the Italian Ministry of Health.
Paper
'The longevity-associated BPIFB4 gene supports cardiac function and vascularization in aging cardiomyopathy' by Annibale Puca et al. in Cardiovascular Research [open access]
Further information
Each day, your heart beats around 100,000 times, pumping about eight pints of blood around your body. By the time you are 20, the heart's function can begin to decline as part of normal aging. As you get older, activities like running or playing tennis become more difficult. However, some 100-year-olds, like those living in Okinawa, a cluster of islands in southern Japan and other blues zones of the planet appear to have unlocked the secret to a long and healthy life, with some of them seemingly having a heart younger than their age.
Professor Madeddu and his team have discovered that a naturally occurring variant of the BPIFB4 gene, which is more common in people who live to 100 or more, could help keep the heart young. A gene variant is a permanent change in the DNA sequence that makes up a gene. Source: British Heart Foundation
About Bristol Heart Institute
The Bristol Heart Instituteis a Specialist Research Institute at the University of Bristol. We are a world-leading centre for translational cardiovascular research and the leading academic cardiac surgery centre in the UK.
We specialise in preventing, predicting, detecting, reducing and treating cardiovascular disease, bringing together scientists and clinicians from across the University and the NHS in Bristol, and training the next generation of cardiovascular scientists and clinical academics.
We harness the expertise of Bristol's translational science community and benefit from close proximity to outstanding medical facilities, such as the Bristol Heart Institute Clinical Facility at University Hospitals Bristol & Weston NHS Foundation Trust (UHBW).
In this way, we make the journey from bench to bedside, from scientist to patient, in our fight against heart disease, still the UK's number one killer.
About the British Heart Foundation
It is only with donations from the public that the BHF can keep its life saving research going. Help us turn science fiction into reality. With donations from the public, the BHF funds ground-breaking research that will get us closer than ever to a world free from the fear of heart and circulatory diseases. A world where broken hearts are mended, where millions more people survive a heart attack, where the number of people dying from or disabled by a stroke is slashed in half. A world where people affected by heart and circulatory diseases get the support they need. And a world of cures and treatments we can't even imagine today. Find out more at bhf.org.uk