Quantitative Research Methods
Enhance your social science degree with quantitative training in applied data analysis to increase your career prospects across multiple professions.
Valuable placements
You can apply for a 140-hour paid internship as part of your course.
Research skills
Our Q-Step Centre can give you the skills you need to pursue master's or doctoral research.
Understand spin
Our 'Convincing Stories?' and 'Segregation and Inequality' units introduce topics such as how the media harnesses data to tell stories.
Quantitative Research Methods at Bristol
Bristol's Quantitative Research Methods (QRM) degrees, also known as 'Q-Step', are social science degrees with enhanced quantitative training. These courses are designed to advance your understanding of data analysis and quantitative research methodologies which will help your studies and offer important transferable skills that are looked for by employers.
We offer this innovative training combined with subjects across the social sciences: childhood studies, criminology, geography, politics, social policy and sociology. Quantitative skills training will supplement, rather than replace, your subject-specific learning.
Our Q-Step Centre is part of a national network that is training a new generation of social scientists. Our focus is on interdisciplinary learning and applied data analysis relevant to research in the social sciences. This will enhance your career prospects or provide you with a strong platform for postgraduate study.
Career prospects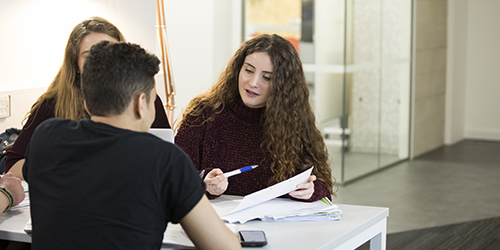 Graduating with the words 'with Quantitative Research Methods' in your degree title will give a clear signal to employers about the training you have received. This will enhance your employability in many sectors such as policymaking, business and commerce, where the ability to produce and analyse data is crucial.
Our integrated four-year MSci degrees are particularly relevant for those thinking of continuing to postgraduate study or those who wish to develop additional skills to differentiate themselves within the job market.
Course structure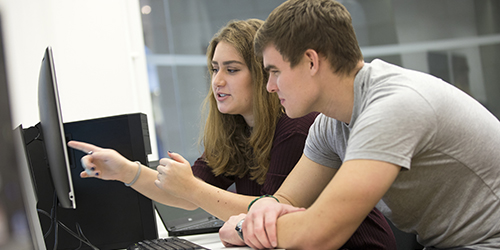 We offer three-year (BSc) courses, as well as the opportunity to extend your degree to four years so that you can graduate with a master's (MSci) qualification. If you are not sure whether to choose a BSc or MSci degree, you can transfer from one to the other during the first two years.
Our courses are taught through a combination of lectures and small-group seminars, which will help you to integrate your learning and see how it can be applied in practice.
About two thirds of your studies will follow the single honours syllabus for the subject concerned. The remaining third of your course will provide interdisciplinary training in quantitative methods.
In your third year, we will support you to complete a research dissertation in an area of applied quantitative social science. On the MSci courses, we offer more advanced training in your final year, including longitudinal analysis, and mapping and programming in open-source software.
Some degrees offer a Study Abroad option, where you will spend your third year at one of our partner universities overseas. We also encourage work placements and internships.
Research expertise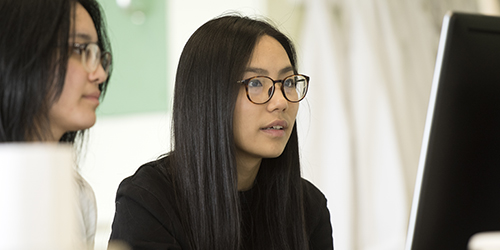 The Bristol Q-Step Centre is part of a £19.5 million national programme designed to promote a step-change in quantitative social science training in the UK.
Bristol Q-Step is funded by the Nuffield Foundation, the Economic and Social Research Council (ESRC) and the Higher Education Funding Council for England (HEFCE), as a strategic response to the shortage of quantitatively skilled social science graduates looked for by employers and for postgraduate research.
As one of only 15 centres in the UK, Bristol is part of a national network that is training a new generation of social scientists.
The University also has considerable expertise in quantitative methods. The School of Geographical Sciences is a major centre for quantitative human geography; the School for Policy Studies hosts the well-respected Townsend Centre for International Poverty Research; and the Centre for Multilevel Modelling develops software that is used throughout the world.