Psychology
Our courses emphasise the experimental study of the mind, and we encourage you to share a sense of fun and adventure in psychological science.
Accredited courses
Our degrees are recognised by the British Psychological Society (BPS) as qualification for graduate registration.
Hands-on facilities
Benefit from state-of-the-art facilities including electroencephalography (EEG) recording, eye tracking, sleep labs, and a dedicated virtual reality environment.
Excellent reputation
We are in the UK top 10 for Psychology (THE World University Rankings 2023).
Psychology courses for 2024
Single Honours
Joint Honours
Psychology at Bristol
Psychology is the scientific study of behaviour and mental processes. It helps us understand how humans and other animals interpret and respond to the external world.
Our staff are experts who teach the latest developments in the field, based on the cutting-edge research that they are conducting.
Our specialisms include cognitive psychology (developmental, language, memory and social) and biological psychology (human brain and behaviour, vision, behavioural genetics), as well as computational neuroscience and neuropsychology.
Psychology at Bristol has a long and distinguished history. Conwy Lloyd Morgan, one of the earliest experimental psychologists, was the University's first Vice-Chancellor.
We look for students who are motivated and who show genuine enthusiasm for the subject. You do not need a Psychology A-level to study psychology.
We also offer Biochemistry, Biological Sciences, Cellular and Molecular Medicine, Biomedical Science, Neuroscience, Pharmacology, and Physiological Science.
Career prospects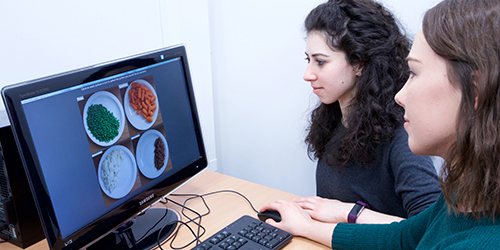 Our degrees provide pathways to professional training in psychology and postgraduate programmes.
Our graduates go on to successful careers within psychology-related fields. Other sectors that graduates go into include:
health
education
marketing
scientific and legal consultancy
banking and finance
human resources
media
the public sector.
What our students do after graduating
Course structure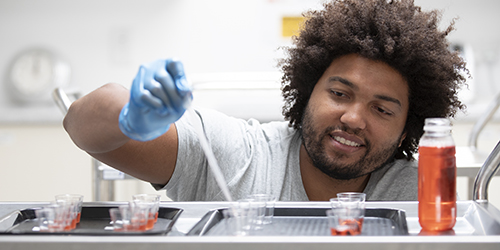 Your first year will introduce important concepts and approaches and experimental methods and analysis. Lectures and tutorials will give you a strong foundation in developmental, cognitive, biological and social psychology. Psychological experiments and research methods units provide you with experience and training in the investigation, analysis and reporting of a range of psychological phenomena.
The second year covers core topics in greater depth, and you will approach psychological investigations at a more advanced level. Your laboratory work will be supported by instruction in advanced techniques of statistical analysis and in the use of statistical software.
Your third year is based mainly on optional units, covering topics that emphasise detailed knowledge of contemporary psychological issues. You will also carry out an original piece of independent research, which may be based in the laboratory or in a local school, hospital or business organisation.
The MSci Psychology and Neuroscience combines psychological science with a cellular, synaptic and systems-level understanding of brain function.
You can also study Psychology with Innovation, giving you interdisciplinary breadth, creative teamwork and entrepreneurial skills.
Sample units may include:
Issues in Social Psychology
Genes and Behaviour
Contemporary Issues in Psychology
Myths and Misconceptions about Psychology
Drug Use and Addiction.
Impact and Outreach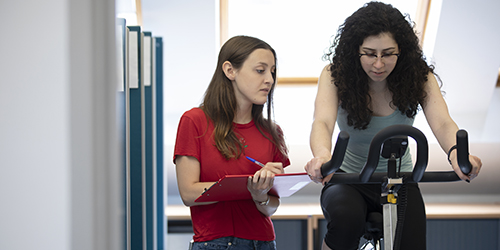 Our research helps to advance the scientific discipline of psychology and contributes to our outstanding, research-led teaching. Major research areas include brain and behaviour, cognitive science, and physical and mental health.
We collaborate with local, national and international partners, and our outreach team works with schools and members of the public to bring the subject to a wider audience. We have extensive connections with NHS Bristol hospitals.
There is an active undergraduate psychology society, which runs regular events and produces its own magazine.