Marketing
Our degrees combine marketing theory with real-world relevance, drawing on case studies from industry and our own research and preparing you for an exciting career in marketing.
Real-world insight
Understand the role of marketing within a successful organisational structure. Learn from academics using real-life research and apply theory to real business challenges.
Bright future
Learn the skills and knowledge to succeed in a broad range of careers. Bristol is ranked 4th for Marketing in the Guardian University Guide 2024.
Global outlook
Succeed in today's rapidly changing environment with our international approach to teaching. Our partnerships with universities worldwide provide opportunities to study, work or volunteer overseas.
Marketing courses for 2024
Single Honours
Marketing at Bristol
We want to inspire the next generation of marketing professionals to respond to the changing needs of society and the challenges of our time. Building a sustainable, inclusive and equal society is central to our teaching, together with preparing our students for new digital technologies and the impact they will bring.
These exciting and dynamic courses combine academic rigour with real-world application, taking you on a structured journey towards a career in marketing. Students also learn the key aspects of management theory, and we offer the flexibility to tailor the course around your own interests and career goals.
The course has been developed with input from marketing practitioners and world-leading researchers. It is accredited by the Chartered Institute of Marketing (CIM) and the Institute of Data and Marketing (IDM).
Career prospects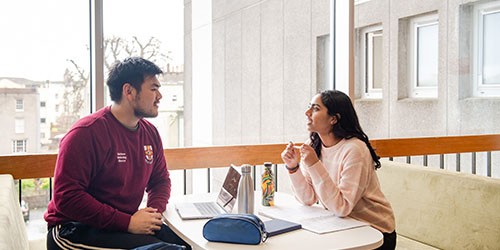 With a combination of relevant theory, analytical skills and quantitative techniques, as well as our tailored careers support, a degree in marketing from Bristol will prepare you for a broad range of opportunities in a variety of sectors.
Bristol is a hub for startups. Some students choose to create and run their own businesses, and others choose to study at master's level.
Course structure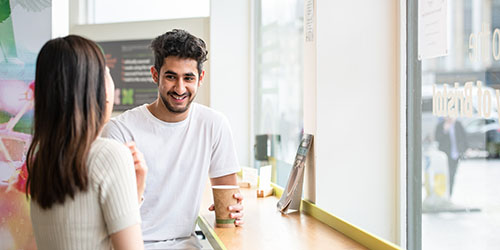 You will study key aspects of management theory alongside students from other management disciplines, developing an understanding of how marketing fits into our world as well as the global business environment. At the end of year one, you will have the flexibility to remain on the marketing pathway or to change to BSc Management or BSc International Business Management.
In the second year, you will broaden your marketing knowledge, covering consumer insight, communications, new product development and management research, as well as taking some optional units which may include Business Law or Project Management.
If you have opted for a degree with Study Abroad, you will spend year three studying at a partner institution overseas, either in English or in a modern language. To find out more about studying abroad, visit Global Opportunities.
The final year presents many opportunities for you to put your skills and knowledge into practice and to tailor your degree to your own career ambitions through your choice of specialist units. Unique features include the opportunity to conduct an applied group consultancy project for an organisation or write a business plan for your own business or social enterprise. You will also research and write an individual dissertation on a marketing topic that you are passionate about.
Employability support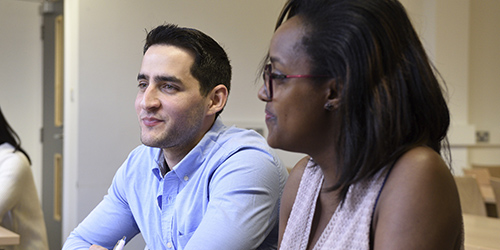 While employability and professional skills development are embedded throughout our degrees, you can also benefit from events and initiatives organised by our Professional Liaison Network, such as the professional mentoring scheme, visiting speakers from relevant organisations, student visits to companies, student internships and consultancy projects with external partners.
Further support is provided by our dedicated University Careers Service. Our Basecamp Enterprise team supports entrepreneurs and their ideas with skills workshops, networking events, funding and support programmes.
These opportunities will help you to enhance your employability, develop professional networks and explore different career paths.