International Foundation Programme (Science, Technology, Engineering and Mathematics)
Course overview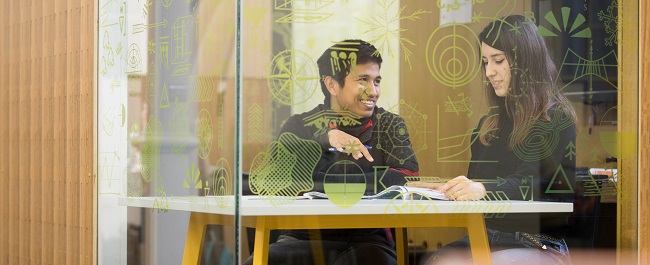 Course duration
1 year(s) full-time
Part-time study is not available for this course
Application method
Full-time: Apply direct to the University
Applicants in mainland China apply directly to the University's China Office. Applicants in the rest of the world apply through Kaplan International Pathways. No applications go through UCAS.
Fees
£26,200 per year, international students
More about tuition fees, living costs and financial support.
Location
On the Science, Technology, Engineering and Mathematics pathway of the International Foundation Programme you will take classes to improve your English, academic skills and subject knowledge. The units you will be allocated will depend on the degree you plan to study and may include Physics, Mathematics, Chemistry, Psychology or Biomedical Sciences.
For more information about this course, including how to apply, please visit the International Foundation Programme website.
Course structure
Full details about the course structure and units for this course can be viewed in the programme catalogue.
Go to programme catalogue
Entry requirements
Qualifications
We consider applicants who have graduated from year 12 of your high school in your own country with a good grade point average (GPA), or equivalent school-leaving qualifications. We also consider applicants with three A-levels at grade C, or five GCSEs at grade B. If you are applying from mainland China please see our web page for further information about academic entry requirements. If you are applying from any other country please visit our partner Kaplan International Pathways for further information.
International qualifications
The University of Bristol welcomes applications from international students, and we accept a wide range of qualifications for undergraduate and postgraduate study.
Search international qualifications
Selection process
We select successful candidates based on the application form. We may also conduct interviews in some instances.
Full information about our selection processes for this course:
Regulations and codes of conduct we abide by to create a positive environment for learning and achievement: