International Business Management
Our international business management degrees combine rigorous theory and real-world relevance with a strong international dimension.
Real-world insight
Gain a solid understanding of how organisations and managers operate in a global environment. Learn from academics using real-life research so you can apply theory to real business challenges.
Global outlook
Succeed in today's rapidly changing environment with our international approach to business and management. Our partnerships with universities worldwide provide opportunities to study, work, or volunteer overseas.
Bright future
Learn to think critically and independently and benefit from a whole host of tailored careers support. Leave us with the knowledge, skills and experience highly sought after by today's employers.
International Business Management courses for 2024
Single Honours
Joint Honours
International Business Management at Bristol
We want to inspire the next generation of managers and leaders to respond to the changing needs of society and the challenges of our time. Building a sustainable, inclusive and equal society is central to our teaching, together with preparing our students to thrive in a rapidly changing world.
Not only will you gain a solid understanding of how organisations and managers operate in a global environment, but we offer the flexibility and choice for you to tailor your course around your own career goals.
You will be taught by academics and international business practitioners who are experts in their fields and inform their teaching with internationally-renowned research.
Bristol is a progressive and cosmopolitan city, home to a number of significant international businesses such as Airbus and Rolls Royce. It's the ideal place to study international business management.
Career prospects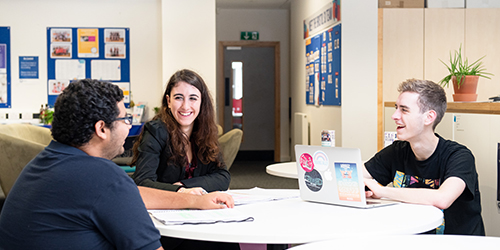 With a combination of relevant theory, analytical skills, and quantitative techniques, as well as our tailored careers support, a degree in international business management from Bristol will prepare you for a successful career within the global business environment.
Many of our students join graduate management schemes in the public or private sectors, while others opt to study at master's level or purse professional careers in management consultancy, operations, or project management.
Recent graduate employers include KPMG, European Central Bank, IBM, UK government and the NHS.
Bristol is a hub for startups, and some of our graduates go on to create and run their own businesses.
Course structure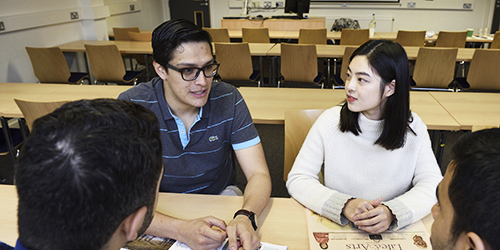 We offer a structured foundation supported by a flexible programme of study across our courses, allowing you to build your skills and knowledge while keeping your personal interests and career goals firmly in mind.
In your first year, you will explore key concepts and ideas in the fields of management, economics marketing and accounting, as well as understanding the global business environment.
Second-year teaching builds on this to explore more advanced ideas around international business management and will enhance your understanding of core research methods alongside a range of optional units. In the final year, you will choose from a wide range of specialist units and put your skills and knowledge into practice when you write your dissertation, which provides you with the opportunity to research a topic of particular interest to you.
Sample units may include:
Consumption and Consumer Behaviour
International Business Management
The Digital Economy
Project Management
Digital Marketing
Data Analytics and Artificial Intelligence for Business
Corporate Social Responsibility and Sustainability.
If you have opted for a degree with Study Abroad, you will spend your third year studying at a partner institution overseas, either in English or in a modern language. To find out more about studying abroad, visit the Centre for Studying Abroad.

Employability support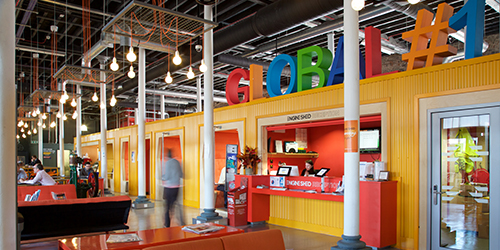 While employability and professional skills development are embedded throughout our degrees, you can also benefit from events and initiatives organised by our Professional Liaison Network, such as the professional mentoring scheme, visiting speakers from relevant organisations, student visits to companies, student internships and consultancy projects with external partners.
Further support is provided by our Careers Service. Our Basecamp Enterprise team support entrepreneurs and their ideas including skills workshops, networking events and funding and support programmes.
These opportunities will help you to enhance your employability, develop professional networks and explore different career paths.