Environmental Geoscience
Investigate interactions between the solid Earth and the atmosphere, hydrosphere and biosphere.
Research impact
Prepare for a post-carbon world as part of a community led by renowned experts, as we work to solve global challenges and find ways to remedy environmental damage by human activity and industry.
Highly ranked
Bristol is ranked second in the UK for 'Earth systems and environmental sciences' research (THE analysis of REF 2021) and 11th for Geology, which includes Earth Sciences (Complete University Guide 2024).
Hands-on learning
The whole Earth is our laboratory, and fieldwork is an integral part of our teaching. An exciting programme of field trips is included in your tuition fee.
Environmental Geoscience courses for 2024
Single Honours
Environmental Geoscience at Bristol
Environmental geoscientists examine the interactions between the geology, biology, chemistry and physics of Earth's surface, oceans and atmosphere.
Bristol is a hub for environmental geoscience with broad expertise across this field, including climate change, marine science, geochemistry, geophysics and volcanic hazards. We encourage you to get actively involved in our scientific community from the outset, whether joining our student societies, attending seminars, or applying for research internships during term breaks.
You'll get to know your coursemates on field trips to beautiful locations in the UK and overseas, the cost of which is included in your tuition fee. Field locations are carefully chosen to be directly relevant to your studies, and you'll develop a strong set of scientific and transferable skills by putting theory into action.
You may also be interested in other earth sciences subjects at Bristol, including Geology, Geophysics, and Palaeontology and Evolution.
Think Big bursaries of £3,000 are available to support first-year international undergraduate students in this subject area.
Career prospects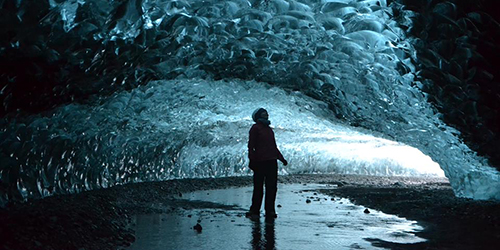 Our courses are rigorously quantitative and focus on problem solving. The dynamic course content ensures that the skills you gain during your studies will be valued by industry when you graduate.
Environmental geoscience graduates are highly employable in a wide range of industries, including traditional routes such as environmental consulting or natural resources. As the global approach to sustainability changes, new career options are regularly becoming available.
Many of our graduates also go on to further study or follow other careers such as in scientific media, finance or teaching.
What our students do after graduating
Course structure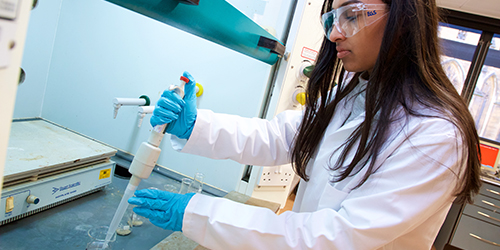 Our research feeds directly into your studies, placing you at the cutting edge of scientific developments. By the end of your degree, you'll have the opportunity to participate in this vital work yourself through your final-year project.
Our courses are delivered through lectures, laboratory-based practicals and organised field trips. In addition, small-group tutorials help you to develop essential skills. In the first year these are held every fortnight with a personal tutor who will advise you and monitor your progress throughout your time with us.
There is flexibility to transfer between geology and environmental geoscience at the end of the first year, and between BSc, MSci and Study Abroad options.
Choose a degree with Study Abroad to spend your third year studying at one of our prestigious partner universities overseas. Current locations include Canada, the US, Iceland and New Zealand. To find out more about studying abroad, visit the Centre for Study Abroad.
World-class facilities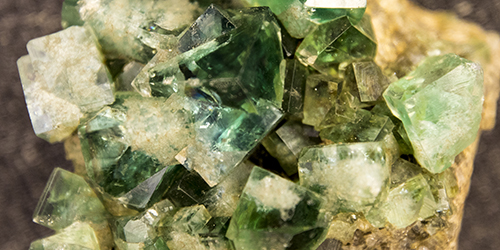 The University of Bristol's Earth Science Collection contains over 100,000 palaeontological, petrological and mineralogical samples of scientific and historical importance. Some of the oldest donations go back to 1876, when geology was first taught at Bristol.
The teaching spaces in the School of Earth Sciences are Gold LEAF certified, in recognition of the actions undertaken to improve laboratory efficiency and sustainability.