Education
Education is a cornerstone of modern societies and human development. Join us to think creatively about how education can promote justice and positive social change.
Quality research
We are in the UK top 10 for research excellence for education (THE analysis of REF 2021).
Real-life experiences
We encourage hands-on research and investigations in schools, charities and more.
Become an expert
Our BSc Psychology in Education degree is recognised by the British Psychological Society (BPS).
Education courses for 2024
Single Honours
Education at Bristol
You will explore education in different settings and investigate how learning happens for children, young people, adults and in communities. You will develop a broad range of research skills that will equip you to tackle complex problems in novel ways. You will apply your learning in practice, spending time in a school, community organisation, or other education setting.
BSc Education Studies is interdisciplinary, combining sociology, psychology, cultural theory, economics and the learning sciences to tackle the big questions affecting schools, cultural spaces and online communities today. It is a degree that opens doors to careers that make a positive difference.
BSc Psychology in Education helps you understand how to use psychology in educational contexts. You will learn to apply psychological theory and research in real-life educational settings involving children, adolescents and adults. The BPS accreditation will enable you to progress to professional training as a psychologist.
We pride ourselves on cutting-edge research. You will learn from and with inspiring researchers and committed teachers, enjoying access to career-enhancing networks and our renowned Research Centres. Our interactive and research-based approach to teaching will equip you with a range of transferable skills that you can take to any setting where education matters.
Career prospects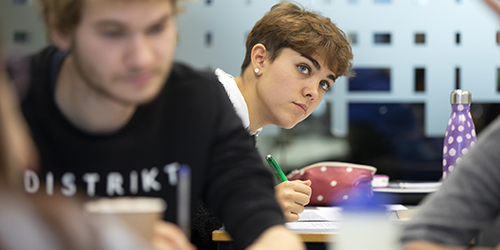 Our degrees offer excellent preparation for working with children, young people, schools and families.
Students who study education and psychology in education often use their degree to continue their studies in research, healthcare, teaching or other education settings; or even in business, management, marketing and human resources.
BSc Education Studies can lead to routes into primary teaching, careers in research and educational publishing, education policy development and government, and jobs in the charity and community sectors.
BSc Psychology in Education is accredited by the British Psychological Society and provides a pathway to professional training in educational, clinical and counselling psychology.
BSc Psychology in Education students often go on to postgraduate study, to further their knowledge in this field. The career path opportunities are many and varied; from educational and occupational psychology, counselling; to psychotherapy, social work, human resources and more.
Course structure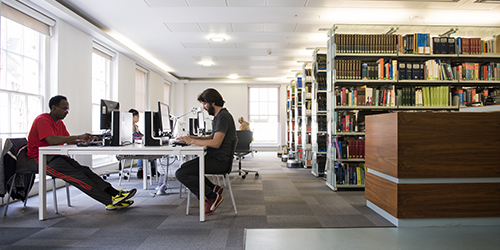 The first year of BSc Education Studies will introduce you to core concepts and theoretical perspectives. You will learn how research methods can be used to answer educational questions, with opportunities to apply these insights. In your second year, you will explore the diversity of education in Bristol and design and conduct a small-scale research study. You will also explore policy change in education. In your third year, you will continue to develop your interests through optional units and showcase your expertise in a dissertation on a topic that fascinates you.
For BSc Psychology in Education, your first year will introduce you to important concepts and ways of thinking about psychology in education. You may also choose from optional units within the school or elsewhere in the University. In your second year, you will examine major areas in psychology and how they can be applied in education. You will also develop your research skills carrying out small-scale projects. As you develop your interests and expertise, you will also be able to choose optional units and choose a topic for your dissertation that interests you.
You can choose to take a four-year Study Abroad degree to learn about another culture and its educational practices. You will spend a year studying in English at one of our prestigious partner universities overseas. Partner locations currently include Australia, Hong Kong and the US. To find out more about studying abroad, visit the Centre for Study Abroad.