Chemistry
Chemistry informs everything, from developing new pharmaceuticals that will help fight disease, to arresting climate change. Join the UK's only Centre for Excellence in Teaching and Learning for chemistry.
Learn from experts
Benefit from innovative hybrid learning led by world experts whose research brings your degree to the cutting edge.
Highly ranked
Bristol is ranked #1 in the UK for Chemistry research (THE analysis of REF 2021).
Outstanding facilities
Access industry-standard equipment, state-of-the-art teaching labs, high-performance computing and our dynamic lab manual.
Chemistry at Bristol
Bristol offers a unique environment in which to study chemistry. We are home to the award-winning Bristol ChemLabS, the country's only Centre for Excellence in Teaching and Learning devoted to chemistry.
Among our academic staff we have many leading scientists, some of whom are authors of major textbooks that help to teach chemistry to thousands of students here in Bristol and throughout the world.
Our strong reputation for teaching and research means that you'll be taught by internationally renowned scientists in world-class laboratory facilities.
You'll benefit from a hybrid learning model that blends the best of labs, workshops, small group tutorials, and online learning. In class your lecturers will use immediate feedback from you to adapt and respond to your understanding of the material.
Grow your confidence with our dynamic lab manual, which lets you learn at your own pace and try out experiments online before your practical classes.
We also offer Chemistry with Computing, Chemical Physics, and Physics.
Think Big bursaries of £3,000 are available to support first-year international undergraduate students in this subject area.
Career prospects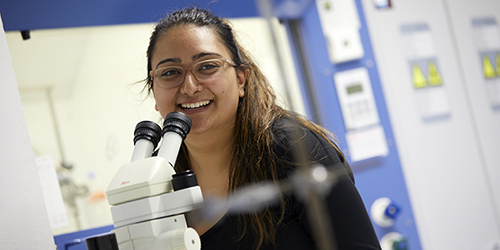 Chemists are employed throughout the science industry and in teaching for their technical knowledge and expert understanding.
Beyond this, employers in financial services, management, government and many more areas value the transferable skills that chemists possess, such as numeracy, communication skills and problem solving.
You'll graduate with an impressive range of skills including digital, problem-solving, analysis, organisation, presentation and communication skills. Our chemistry careers team will provide you with guidance and support right from the start of your degree. Our careers events will help you to network with alumni and meet representatives from multinational companies, start-up companies, government agencies, and charities.
Graduates may also go on to further study at PhD level before pursuing their career.
What our students do after graduating
Course structure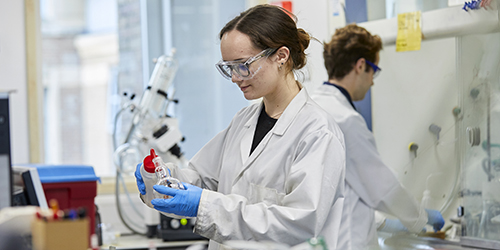 The first two years are common to all our courses. You will study fundamental concepts in inorganic, organic and physical chemistry and applications in areas such as analytical, environmental, materials and theoretical chemistry. You will develop your ability to design experiments and interpret results and will gain important skills through our chemistry-specific communications and mathematics units.
In subsequent years you will specialise to develop an increasing understanding of organic, inorganic and physical chemistry, and will have the opportunity to learn more about analytical, theoretical and environmental chemistry.
The final year of our BSc courses also includes a project, with options to work in a research laboratory or local schools, helping to develop science resources or carrying out chemistry education research.
The final years of our MSci degrees include a 20-week research project in which you will work with a member of academic staff and their research team on a current problem in chemistry. Many students have had their work published in internationally renowned chemistry journals.
Real-world experience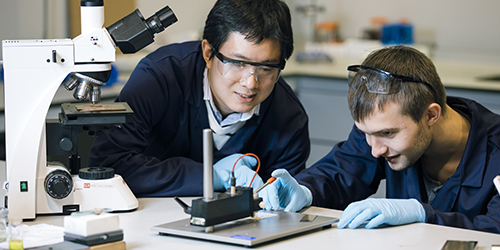 You could have the chance to work on a final-year research project in a laboratory, or help to develop science resources in a local school.
Choose our course 'with industrial experience' to spend your third year working in a paid position for a major chemical company. Recent partners have included AstraZeneca, Bayer Crop Science, Croda, GlaxoSmithKline and Johnson Matthey.
Your degree from Bristol is accredited by the Royal Society of Chemistry, so you will be recognised as a professional by prospective employers.