MEng
Mechanical Engineering with a Year in Industry
Course overview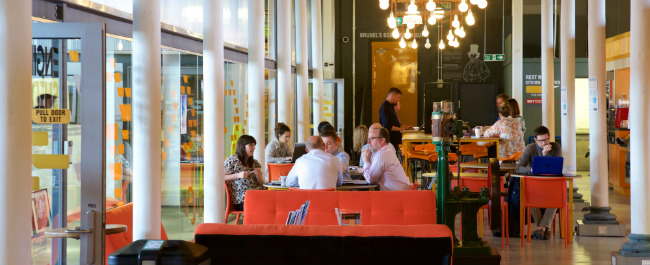 Course duration
5 year(s) full-time
Part-time study is not available for this course
Application method
Full-time: Entry by transfer
You must transfer to this course from BEng Mechanical Engineering (UCAS code H305), MEng Mechanical Engineering (H300) or MEng Mechanical Engineering with Study Abroad in a Modern Language (H301). You cannot apply as an external candidate.
Fees
£9,250 per year, home students
£27,200 per year, international students
Fees quoted are for 2023 entry only. Fees for 2024 will be confirmed, subject to government approval, later in 2023.
More about tuition fees, living costs and financial support.
Location
The programme is well balanced, covering a wide range of topics in engineering science and engineering practice.
Our curriculum embeds a diverse set of professional engineering and management skills spanning four core thematic areas:
design and manufacture
dynamics and control
materials
thermofluids.
You will spend your third year applying the knowledge gained in the first two years of study in an industrial environment. There is no direct entry onto this course but you can transfer from our other mechanical engineering courses if you reach a high academic standard and are successful at an interview with industry. Places are limited and highly competitive.
The first two years are common across our mechanical engineering degrees. Years one and two cover the fundamental principles of mechanical engineering and include lectures, laboratories and design classes as well as short projects in modelling and manufacturing.
Following your third-year industry placement, the fourth year builds on this foundation, applying the principles covered in years one and two to more realistic and complex engineering applications. A major element of the fourth year is an open-ended individual research project, which requires independent and creative thinking.
In the fifth year, you will select from specialist options which provide an insight into state-of-the-art engineering research. You will also complete a major group project, requiring effective teamwork to address a substantial open-ended technical challenge.
Yasmin, a Mechanical Engineering with a Year in Industry student, shares how her placement year boosted her confidence, career prospects and appreciation for university life. Find out more about her story.
This course is accredited by the following organisations

The Institution of Mechanical Engineers (IMechE) on behalf of the Engineering Council for the purposes of fully meeting the academic requirement for registration as a Chartered Engineer. (http://www.imeche.org/
Course structure
First-year students studying Aerospace Engineering, Civil Engineering, Mechanical Engineering, Mechanical and Electrical Engineering, and Engineering Design all start their degree with a broad knowledge of the fundamentals and a command of the skills that underpin modern engineering.
You will share common units with your peers in other disciplines and work on an interdisciplinary project, based on global challenges and inspired by Engineers Without Borders.
You will meet and work closely with more people from the start of your degree, broadening your social circle and long-term professional network. Interdisciplinary working is now the norm in industry, and good understanding of disciplines other than your own will serve you well when you enter the workplace.
Starting your degree with a broad foundation of knowledge will expand your frame of reference, enabling you to be more creative as you progress with your programme and become more specialist in later years of study. The skills-based approach will provide you with technical abilities that will enable you to be successful in your degree and your career.
Full details about the course structure and units for this course can be viewed in the programme catalogue.
Go to programme catalogue
Entry requirements
International qualifications
The University of Bristol welcomes applications from international students, and we accept a wide range of qualifications for undergraduate and postgraduate study.
Search international qualifications
Selection process
Transfer onto this course is through a selection process in your department or school when you are a registered student.
Full information about our selection processes for this course:
The admissions statement above relates to 2023 entry. The statement for 2024 entry will be available in summer 2023.
Regulations and codes of conduct we abide by to create a positive environment for learning and achievement:
Key information about this course