View all news
Alumni Andrew Pozzi wins gold medal at World Indoor Athletics Championships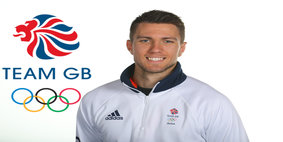 6 March 2018
Congratulations to Alumni Andrew Pozzi who took the gold medal in the men's 60m hurdles by a nail-biting one-hundredth of a second at the World Indoor Athletics Championships in Birmingham on 4 March.
Plagued by foot injuries over the past five years, Andrew proved that he was back on top form as he shared team captain duties with Shelayna Oskan-Clarke.
In an interview with BBC Sport, Andrew says of the event;
"My heart stopped at the end there, I knew the fifth hurdle I was behind. I can't describe how much I wanted it.
"I was throwing my body at the line. To be voted co-captain for the championships is the biggest honour of my life. Every member of the team has been perfect."
Previously Andrew, who studied an MSc Management in 2013/14, qualified for the Rio 2016 Olympics after winning the British Championships with a personal best time of 13.31 seconds.