View all news
'Accent, dialect and the School' lecture by Professor Peter Trudgill
9 April 2013
Professor Peter Trudgill recently gave a lecture on the importance, if any, of teaching grammar vs. teaching about grammar in schools. This lecture formed part of the collaborative project on 'Bristol - Language, Identity and Region in Past and Present'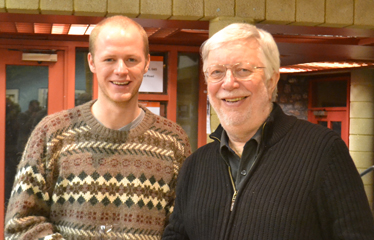 Using the contemporary reception of his 1975 book 'accent, dialect and the school', Professor Peter Trudgill, FBA (Fribourg, Agder, La Trobe, UEA) spoke about the importance, if any, of teaching grammar vs. teaching about grammar in schools. Addressing an audience of school teachers, educationalists, and undergraduate students from a range of subjects in the Faculties of Arts and of Social Sciences, Professor Trudgill related some of the fierce opposition to his book in the popular and quality national press, even though it didn't claim anything that wasn't generally accepted by linguistics experts. Yet, there was a strong feeling amongst the public - or rather the sub-section of the public that consists of journalists and letter-writers - that it is one of the key task of school to be heavily restrictive on the type of English permitted in teaching.
The discussion following Professor Trudgill's lecture showed that the 1970s-discussion still has plenty of current relevance!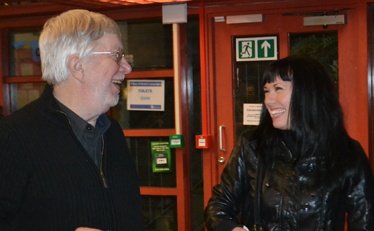 The lecture co-organised by Julie Blake (Graduate School of Education), Nils Langer (School of Modern Languages), and Tim Shortis (The Full English) and was part of a collaborative project on 'Bristol - Language, Identity and Region in Past and Present', supported by UoB (School of Modern Languages and Graduate School of Education), UWE, and MShed. There will be another lecture on Language and Education in March 2014.
Downloads:
For further information on the collaborative project on 'Bristol - Language, Identity and Region in Past and Present', please contact Nils Langer, Nils.Langer@bristol.ac.uk