View all news
Highlights from Semana Cultural 2012
26 April 2012
Highlights from the Latin American events that were held in the Galleries, Bristol, as part of Semana Cultural and Discover 2012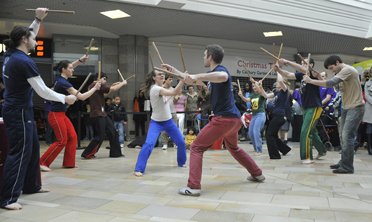 As part of the Semana Cultural, the Department of Hispanic, Portuguese and Latin American Studies hosted a Latin American Forum, Language Tutor workshops and music and dance from Latin America in The Galleries Bristol as part of Discover 2012.
Photos and descriptions of the events held are available. (PDF format, 3,535KB)
This event was kindly supported by the University of Bristol, Discover 2012, the Alumni Fund, Santander Universities and Colegio Delibes.