GP Journal Club: Sunday 12 February 2023, 19:00-20:00 (GMT)
NICE Depression Guidance - what's new?
Professor of General Practice Research, Keele University and General Practitioner, Manchester‌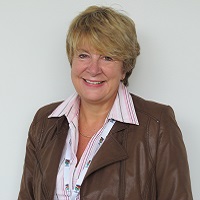 Email: c.a.chew-graham@keele.ac.uk
My areas of interest and expertise include the primary care management of people with mental health problems, multiple health conditions and unexplained symptoms; and the mental health and wellbeing of clinicians. I have qualitative research methods expertise, drawing on theories from social sciences and psychology, but always with a focus on clinical practice – trying to answer questions that are important to patients, their families, health care professionals and the NHS.
I led a qualitative study in summer 2020 exploring the perspectives of people who had prolonged symptoms and acute COVID-19 infection (Long Covid). This was the first published study reporting narratives of people living with Long Covid.
I continue to conduct research into the lived experiences of Long Covid, and I have delivered training to 100s of primary care practitioners to raise awareness of Long Covid.
I chair the RCGP 'Research Paper of the Year' panel. I was Chair of the Society of Academic Primary Care 2019-2022.
I was a member of the NICE Clinical Guideline Development Group Depression (update) - work which directly impacts on commissioning decisions and patient care. I am Editor-in-Chief of the journal Health Expectations.
I was awarded the President's Medal by RCPsych in 2021. Awarded James McKenzie Lecture by RCGP 2023.
Article
Depression in adults: treatment and management. NICE guideline [NG222]. 29 June 2022.
Discussion questions
Why are the definitions of depression changing? How helpful is this?
"Matched Care" has replaced "Stepped care". Does it matter?
What are the management options for people with less severe depression? Are they available to our patients?
What are management options for people with more severe depression? How do we explain them to our patients and make shared decisions about sign-posting and referral?
Prescribing of antidepressants is rising. Why? What is the problem?
How do we help our patients reduce and stop antidepressants?