View all news
Expertise in illicit drug research, emissions monitoring and extreme weather events showcased in new policy briefings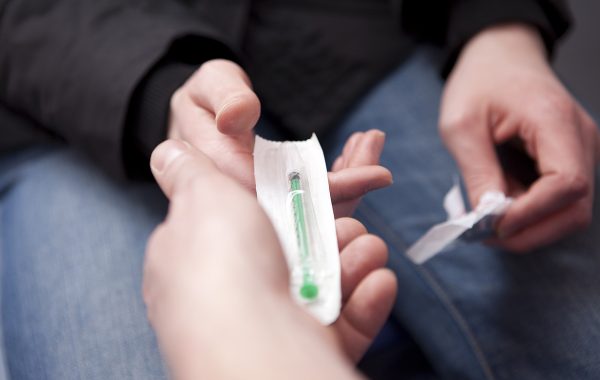 29 July 2020
PolicyBristol has commissioned three new briefings that highlight policy-relevant research being carried out at the University of Bristol in the areas of illicit drugs, emissions monitoring and extreme weather events.
Bristol in Brief 1 explores illicit drug-related issues in the South West including the high levels of injecting drug use and student drug use in the region. It also summarises some of the policy options open to local authorities, treatment providers and police forces in the UK to reduce the harm of the trade and use of illicit drugs. This briefing came out of a one-day invite-only workshop that was held in early March to bring policymakers, treatment professionals and academics together to build collaborative links and identify the next steps for research and practice. ‌
Bristol in Brief 2 showcases emissions monitoring research by the University of Bristol's Atmospheric Chemistry Research Group (ACRG) and shows how atmospheric measurements improve global emissions reporting. It argues that as one of only three countries using top-down methods for United Nations Framework Convention on Climate Change (UNFCCC) reporting, the UK should push for wider adoption of this practice by other parties, showcasing innovation in the UK. The briefing also discussed how City scale emissions monitoring is becoming increasingly important and how the London Greenhouse Gases (GHG) project is establishing a network in the UK capital, which will provide evidence to help with the net-zero by 2050 commitment.
Bristol in Brief 3 focusses on research on extreme weather events carried out by the Climate Dynamics Group at the University of Bristol. Their research projects large differences in the frequency, severity and impact of extreme weather events between 1.5°, 2°, and 3°C global warming above pre-industrial levels. It explores some of the implications of extreme weather events such as increased heat-related mortality and argues that more ambitious Nationally Determined Contributions (NDCs) are needed, to achieve the 1.5°C target, and reduce the impact of extreme weather events across the globe. It suggests that with renewed NDCs from Parties due this year, the Parties will have a golden opportunity to revise their climate commitments to reflect their respective highest possible climate ambitions.
These briefings were commissioned using the QR SPF (Quality-related Strategic Priorities Fund) from UKRI Research England to develop policy-relevant University of Bristol research to feed into local, national and international policymaking.