Why choose Bristol?
Researchers at Bristol are involved in cutting-edge research in areas such as astrophysics, particle physics, superconductors and quantum computing. In your Bristol degree you will be taught by experts from all of our research themes, and get directly involved in our research in your laboratory and project work. You'll join a welcoming community in our grade-II listed Physics building, with the best Physics student society in the country.
Explore 360-degree views and photographs of our campus and city highlights.
Find out more about studying Physics at Bristol in our virtual visit day presentation.
Take a look at the answers to some of our frequently asked questions and read some of our general advice.
Teaching
Our students benefit from a wide range of options to choose from, enabling them to specialise in the areas of Physics they find most fascinating. They also have access to state-of-the-art equipment and facilities, which allow them to carry out groundbreaking research with ease. Here, some of our students and staff choose their favourite parts of the course.
Research
Bristol Physics is ranked 5th in the country for our research (REF 2021, research intensity). You will be taught by the world's leading experts in their fields, such as Prof. Sandu Popescu, a pioneer in the study of quantum teleportation; Dr Hannah Wakeford, who is at the frontier of studying the atmospheres of extra-solar planets through the use of the JWST; and Dr Natasha Maddox, who is carrying out pioneering work with the South African Large Telescope. You will have the opportunity to perform your own research in one of our many specialist areas in your final year research project. These address real research questions and the most successful have led to scientific publications co-authored by our students.
Community
The physics student society Chaos is one of the biggest at the University and organises varied social events and runs the dedicated student cafe in our HH Wills Laboratory building. Chaos operates a 'parenting' scheme matching first-years with more experienced students, so you'll join an in-built community from day one. Chaos have won numerous awards for their activities, including the best student society in the UK at the national student awards 2019 and the NSVA Committee Excellence Award in 2020. Join our community on Twitter, Instagram and Facebook.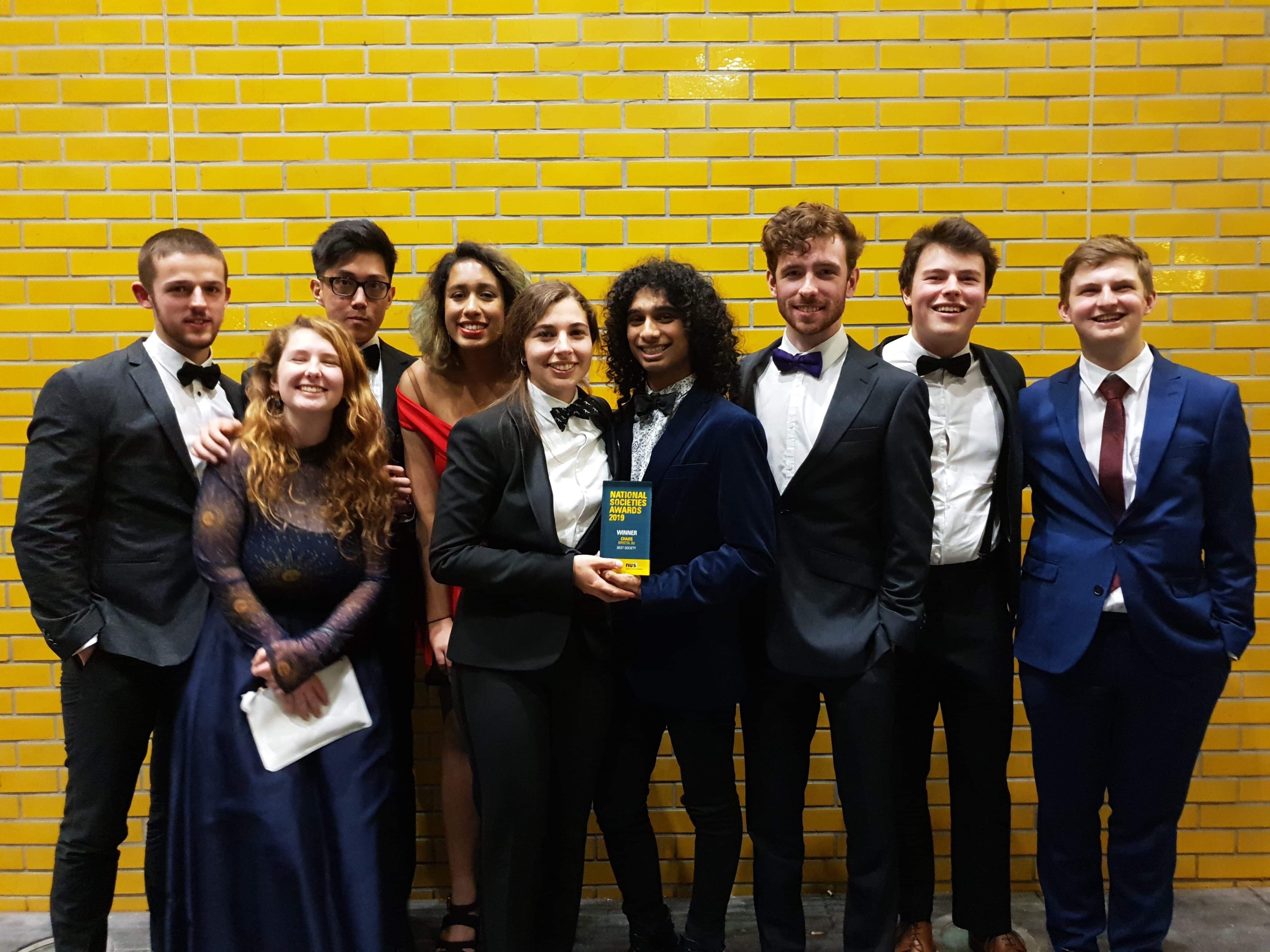 Employability
Our curriculum is designed with input from some of our leading employers to ensure you have the skills, knowledge and experience needed to be a highly successful graduate. You will develop scientific and technical skills including coding and data analysis, as well as transferable skills such as problem solving, presenting, communicating, numeracy, creativity and resilience.
You will have the opportunity to work directly with employers through a year-long placement on our Physics with Industrial Experience programme, or through an Industrial Group Project for BSc Physics students. You might choose to work with a local school in our Physics Education unit, or specialise in scientific computing on one of our Physics with Scientific Computing degrees.

What's it really like at Bristol?
Students joining us to start their studies in the autumn often ask if there's anything they should be doing over the summer to prepare, so our academics have put together this list of useful books, podcasts and resources.