View all news
Bristol's Smart Internet Lab helps accelerate UK's capabilities in drone operations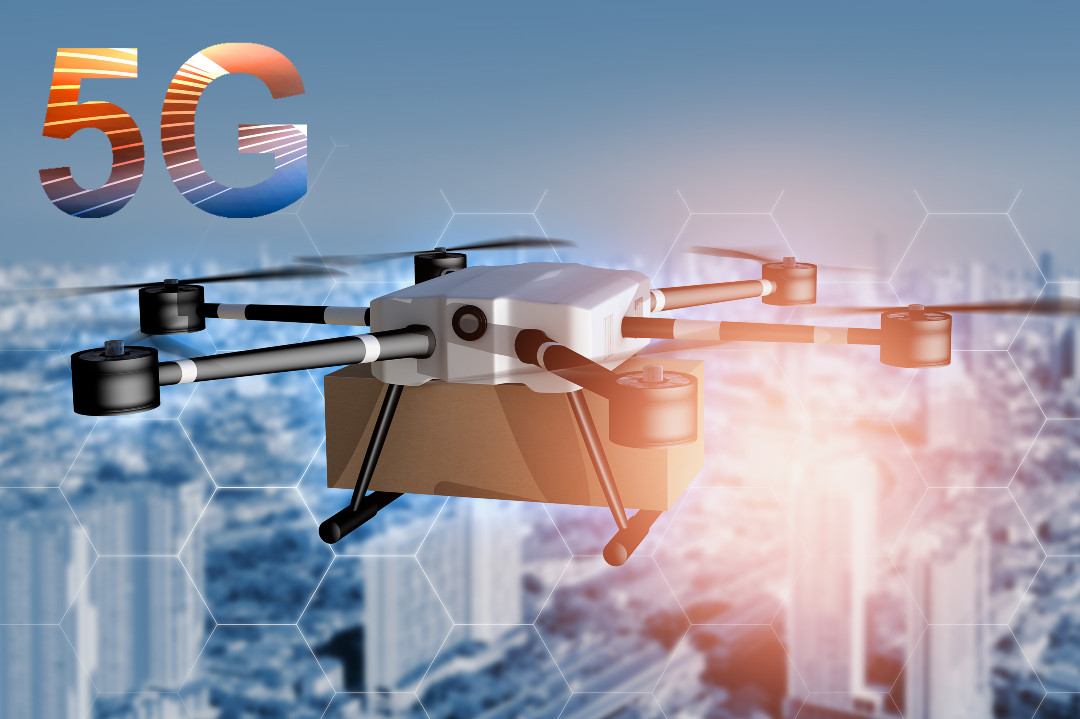 18 January 2021
Experts from the University of Bristol are among a UK-wide consortium that is pushing the boundaries of drone development and aviation capabilities.
The consortium of 16 entities, led by specialist drone command and control solution developer, sees.ai, and including aviation, aerospace and industry giants BAE Systems, NATS and Sellafield, has won a share of £30 million to develop and test a remotely operated drone system for industrial and urban environments.
The futuristic system will enable remote inspection and monitoring of industrial sites such as nuclear, construction and oil and gas, as well as urban sites in the public domain including road and rail and telecoms infrastructure, and live emergency services support.
The system, which uses similar technology to autonomous cars, enables autonomous drones to be flown under tight human supervision by pilots based in a central control room hundreds of miles away. Pilots can precisely execute complex missions remotely – even reactive missions (designed on-the-fly) and close-quarter missions encountering GPS-denial, magnetic interference and degradation and loss of comms.
Congested area operations are very challenging, but the potential reward for unlocking these types of mission in terms of public health and safety, cost efficiency and environmental impact is huge. No single entity could make this happen alone. This consortium of aviation, aerospace, industrial and emergency service giants, together with www.sees.ai has joined forces to advance the system and integrate it into the wider aviation ecosystem.
Professor Reza Nejabati, an expert in high performance and autonomous networks from the University of Bristol's Smart Internet Lab, said: "As a leading research institution in 5G and beyond, we will provide expertise on the design of end-to-end network architecture for the future operation of drones. Our experts will evaluate a combination of multiple 3GPP (4G and 5G), non 3GPP (WiFi), MEC and network slicing technologies in multi-operator settings with private and public operators. We are very well placed to train the next generation of engineers with unique and cross disciplinary skills in integration of telecommunication with drone systems."
Bristol's Smart Internet Lab researchers will push the boundaries of telecommunication research and explore how end-to-end network architecture can be utilised to facilitate autonomous operation of future drones.
Professor Dimitra Simeonidou, Director of the Smart Internet Lab, said: "Our pioneering research in future telecommunications is now enabling us to drive digital transformation, using 5G technologies, on a number of sectors, (tourism, manufacturing, logistics, digital creative, utilities etc). We are delighted to contribute to this innovative project and shape the development of autonomous drones."
To read the full press release in full please see here.
Further information
The Smart Internet Lab at the University of Bristol is one of the UK's most renowned Information and Communications Technology (ICT) research centres which addresses grand societal and industrial challenges.
Our 200 experts on 5G radio/wireless, optical communications and networks challenge the complexity of tomorrow's world by fusing research expertise and innovation in a range of research areas such as: IoT, 5G & Beyond, Future Transport Networks, Smart Cities, Autonomous Netoworks, Machine Learning, Artificial Intelligence, Network, Convergence, Mobile Edge Computing and Network Softwarization.
Our unique offering across optical, wireless, IoT and cloud technologies enable us to bring together end-to-end network design and optimisation and impact regional, national and global ICT innovations.