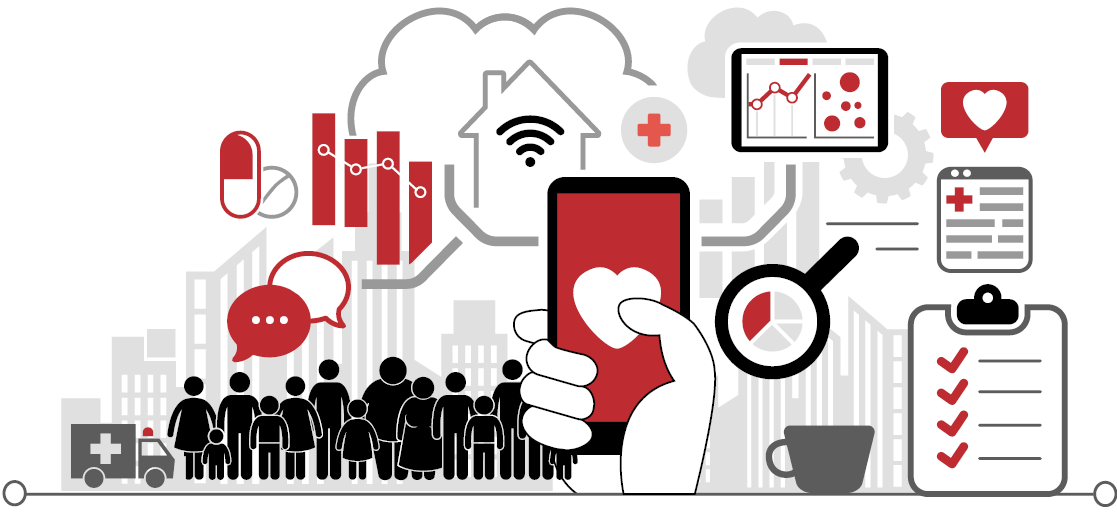 The Digital Health research group applies computer science and electronic technologies to diagnose and manage health and wellbeing conditions. Our multidisciplinary team is based within the Faculty of Engineering and includes over 100 academics from across the University.
We aim to influence the development of new technologies worldwide that are useful, accurate and balance societal needs with privacy and ethics. This is done by closely linking clinical users and the public to fundamental technology research.
Study with us
Our Centre for Doctoral Training in Digital Health and Care offers a four-year PhD course, fully funded by EPSRC, and an MSc in Digital Health and Care which includes scholarships and fee discounts for successful applicants. Both courses welcome applications from UK and overseas students with a background in engineering, computer sciences and health sciences.
Research
Our flagship project, a Sensor Platform for Healthcare in a Residential Environment ('SPHERE'), funded by around £25 million of grants since 2013 from EPSRC, MRC and H2020, is a suite of custom IoT technologies deployed in over 100 local homes, gathering a globally unique dataset.
Working with clinicians and the public, we research and design wearable sensors, low power communication networks, computer vision systems and machine learning methods that can reason about these diverse sources of data.
Watch our video in collaboration with Aardman below and find out more about the SPHERE Project.
We greatly value the active participation of the public in our research. We value the input of patients and end users into many of our research proposals as well as contributing to on-going projects. If you'd like to be involved, please get in touch.
Meaningful digital health research needs us to design technology that operates in the community. In addition to the SPHERE house which is a fully furnished home where we trial technology with residents, we have state-of-the-art test and measure equipment and highly trained technicians that can procure, test, install and maintain sensors in locations away from campus.
Digital Health Care
Healthcare is changing - the Digital Health team is undertaking a wide range of research around the use of new technologies to diagnose and help manage health and wellbeing conditions. Working as a multidisciplinary team across the entire University, with the NHS, charities, industry and the public, our mission is to focus technological development on the UK's most pressing health issues.
for the latest news and events from Digital Health!