The Uncertain World: Question Time
21 October 2015, 6.00 PM - 21 October 2015, 7.30 PM
Bristol Mayor George Ferguson; Thanushan Jeyarajah; Leo Hickman; Peter Macfadyen
Social Sciences and Law Lecture Theatre, Priory Road Complex, 12 Priory Road, Bristol, BS8 1TU
A public Question Time Style Event, as part of the Bristol 2015 European Green Capital Summits Programme, with local and national leaders to discuss how our changing global environment affects their decision making and policy.
Watch again
Human activity has direct and indirect impacts on our climate, environment, life and society, and the more we reshape our planet the more uncertain our future becomes. In particular, our complex environment complicates forecasts of climate change and resource security. And this is particularly true when environmental complexity meets the equally profound complexity of our cities and society.
Through late 2014 and all of 2015, the Cabot Institute has been hosting lectures, workshops and other events that address understanding and thriving in this Uncertain World. On the 21 October 2015 we heard from those who help shape public opinion, provide advice to decision makers or make decisions themselves in this increasingly Uncertain World.
We were delighted that the members of this panel included Bristol Mayor George Ferguson; the Bristol Youth Mayor Neha Mehta; Leo Hickman of the Carbon Brief and formerly a journalist for the Guardian; Ann Cousins, Senior Sustainability Consutant at ARUP; and Peter Macfadyen, former advisor to Comic Relief and former Mayor of Frome, a leader in the Transition Town movement. Chaired by Andrew Kelly of the Festival of Ideas, we had a lively discussion and diverse perspectives.
Leave your reflections on our Graffiti Wall.

Organisation
This is event in being organised by the Cabot Institute as part of the Bristol 2015 European Green Capital.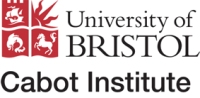 ‌
Contact information
cabot-enquiries@bristol.ac.uk