Are the merchants of doubt still selling?
18 June 2015, 6.00 PM - 18 June 2015, 7.30 PM
Naomi Oreskes
Coutts Lecture Theatre (room 3.31), Third floor, Wills Memorial Building, Queen's Road, Clifton, BS8 1JR, Bristol
Are the Merchants of Doubt Still Selling?
For more than fifty years, industries that have manufactured dangerous products have used "doubt" to challenge scientific evidence of those dangers, and delay action to protect citizen's health and safety. This talk presents the results of ten years of research on the topic, and provides an update on where we are today.
Biography
Naomi Oreskes is Professor of the History of Science and Affiliated Professor of Earth and Environmental Sciences at Harvard University. She is the author of numerous books, articles, and opinion pieces. Her most recent books are Merchants of Doubt (Bloomsbury, 2010), which was short-listed for the Los Angeles Times book prize and released as a documentary film by the same name in 2015, and The Collapse of Western Civilization (Columbia University Press, 2014), both co-authored with Erik M. Conway. She has won numerous prizes and awards, including, most recently, the 2015 Herbert Feis Prize of the American Historical Association for her contributions to public history.
Registration
You must register for this event and can do so via Eventbrite. We encourage you not to print out your ticket to save paper by either showing the ticket on your phone or giving your surname on the door.
Related to this event
Merchants of Doubt - Screening

Wednesday 17 June, 6 pm
Watershed, 1 Canon's Road, Harbourside, Bristol, BS1 5TX
Inspired by the acclaimed book by Naomi Oreskes and Erik Conway, Merchants of Doubt takes audiences on a satirically comedic, yet illuminating ride into the heart of conjuring American spin. Filmmaker Robert Kenner lifts the curtain on a secretive group of highly charismatic, silver-tongued pundits-for-hire who present themselves in the media as scientific authorities - yet have the contrary aim of spreading maximum confusion about well-studied public threats ranging from toxic chemicals to pharmaceuticals to climate change. Following the screening Naomi Oreskes will take part in a Q&A.
‌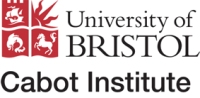 Contact information
Amanda.Gray@bristol.ac.uk