Achieving environmental justice: Environmental equality in the Green Capital
21 May 2015, 7.15 PM - 21 May 2015, 9.15 PM
Karen Bell
Cameron Centre, Cameron Walk, Lockleaze, Bristol BS7 9XB.
Environmental problems are more likely to impact on low income and black and minority ethnic communities. In her book, Achieving Environmental Justice, and this event Cabot Institute member Karen Bell assesses the causes and solutions for this and asks what Bristol 2015 can do to address this locally. assesses the causes for this, covering the impacts of race and class discrimination; a lack of citizen power; industrialisation processes; damaging environmental values; and the capitalist political-economy; as well as proposing some radical solutions. The work is based on over a hundred interviews with politicians, experts, activists and citizens in seven countries.
Bell is from a working class background and has lived for the last 25 years in Lockleaze on the outskirts of Bristol, one of the 10% most income deprived areas of the country. Her research for the book began with her activism and research into environmental issues in Lockleaze. To honour this, this Festival of Ideas talk and book launch will be held at the Cameron Centre in Lockleaze.
This book launch event will include songs from the Bristol Red Notes choir, refreshments and snacks.
Booking
This is a free event, but booking is required. Events start punctually and, out of consideration to other audience members and speakers, our policy is not to admit or issue refunds to latecomers. If you are no longer able to attend the events, please let us know so that your tickets can be offered to someone else.
Please note that the venue and toilets are wheelchair accessible, the event will be amplified but there is no loop facility.
This event is run in association with Bristol Festival of Ideas, the Cabot Institute at the University of Bristol and Bristol 2015.
‌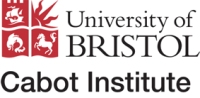 Contact information
Please visit the Festival of Ideas web pages to find out more.