Cultural cognition vs. consensus messaging: Challenges of climate communication in a polarized world
2 June 2015, 6.00 PM - 2 June 2015, 7.30 PM
Dan Kahan/Stephan Lewandowsky
3.31 Coutts Lecture theatre, Wills Memorial Building
The debate will be moderated by Dr Adam Corner. Adam is the Research Director at Climate Outreach, a charitable think-tank that specialises in climate change communication. He is also an Honorary Research Fellow in the School of Psychology at Cardiff University, and writes regularly for the Guardian and other national media on the psychology of climate change. The evening will involve presentations, followed by a moderated discussion and questions from the audience.
Abstract
What is the best way to communicate the risks from climate change to the public? Dan Kahan has been championing the idea that risk perception depends on one's culture or "worldview", with people on the political right being more likely to downplay the risks from climate change than people on the political left. Stephan Lewandowsky has also found support for this notion in his own research, but he additionally finds that knowledge of the pervasive scientific consensus about global warming is a "gateway belief" that shapes people's acceptance of the science and their willingness to support mitigation policies. So what are the implications of those two positions? Do they permit synergy or are they locked in opposition? Is there a third way to communicate science?
Biographies
Dan Kahan is the Elizabeth K. Dollard Professor of Law and Professor of Psychology at Yale Law School. He is a member of the Cultural Cognition Project, an interdisciplinary team of scholars who use empirical methods to examine the impact of group values on perceptions of risk and and science communication. In studies funded by the National Science Foundation, Professor Kahan and his collaborators have investigated public dissensus over climate change, public reactions to emerging technologies, and public understandings of scientific consensus across disputed issues. Articles featuring the Project's studies have appeared in a variety of peer-reviewed scholarly journals including the Journal of Risk Research, Judgment and Decision Making, Nature Climate Change, Science, and Nature. The Project is currently engaged in a field research that features using evidence-based strategies to promote public engagement with climate science in Southeast Florida
Stephan Lewandowsky is a cognitive scientist at the University of Bristol. He was an Australian Professorial Fellow from 2007 to 2012, and was awarded a Discovery Outstanding Researcher Award from the Australian Research Council in 2011. He held a Revesz Visiting Professorship at the University of Amsterdam in 2012, and received a Wolfson Research Merit Award from the Royal Society upon moving to the UK in 2013. His research examines people's memory, decision making, and knowledge structures, with a particular emphasis on how people update information in memory. He has published over 140 scholarly articles, chapters, and books, including numerous papers on how people respond to corrections of misinformation and what variables determine people's acceptance of scientific findings. Stephan is an award-winning teacher and was Associate Editor of the Journal of Experimental Psychology: Learning, Memory, and Cognition from 2006-2008. His research has been funded continuously since 1990 by public agencies in 5 countries. He is currently serving as Digital Content Editor for the Psychonomic Society and blogs routinely on cognitive research at www.psychonomic.org.
Registration
This event is free and open to all but you must register via Eventbrite.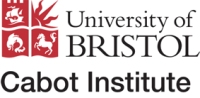 Contact information
Amanda.Gray@bristol.ac.uk