Breath of Life: Preview
14 March 2015, 1.00 PM - 14 March 2015, 3.00 PM
Bruce Hood
Watershed, Bristol Harbourside, Bristol
Humans are the only species capable of imagining the future while at the same time ignoring the consequences of the future we are creating. Breath of Life reveals why humans are in denial about catastrophes of our own making that could come to pass sooner than we think. Filmed in Europe, Scandinavia, North America and Hawaii the film features breathtaking cinematography and insightful commentary from the world's greatest evolutionary biologists and psychologists – but it is the common sense of farmers in the drought stricken western United States and the wisdom of Hawaiians from the most isolated place on the planet that show us the way back to a more honest and authentic relationship with the world and reality.
Following the film, Bruce Hood, Professor of Developmental Psychology in Society (University of Bristol and Cabot Institute) will discuss the issues with director Susan Kucera.
How to book
Price: £5.50 / £4.00.
To book contact Watershed, Bristol on: 0117 927 5100,
book online
or visit in person.
There are no extra charges for online or phone ticket purchases at Watershed. Refunds are only available if an event is cancelled.
Please note
Events start punctually and, out of consideration to other audience members and speakers, our policy is not to admit or issue refunds to latecomers. Please allow enough time to collect your ticket/s from the relevant box office (if these haven't already been posted to you), and make sure to arrive before the advertised start time to take your seat/s. The Festival of Ideas endeavours to hold its events in venues that are accessible to all, but if you have specific access concerns it is advisable to contact the venue direct. We sometimes film and photograph Festival of Ideas events. Please let us know if you do not wish to be filmed or photographed.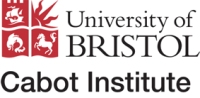 Contact information
Please contact the Watershed on 0117 927 5100 if you have any queries.