BBC Radio 4: Any Questions? live broadcast
27 February 2015, 6.30 PM - 26 January 2015, 8.00 PM
The Great Hall, Wills Memorial Building, Queens Road, Bristol
Important information - please read before booking
Doors open at 6.45 pm and you must be seated by 7.15 pm. No late entries allowed due to the live recording of the programme.
If you send over a question, you must attend the event. If you are unable to attend for any reason, please send an email to cabot-enquiries@bristol.ac.uk and let us know.
You may be included in any offcial photographs taken at the programme but please note personal photography is not permitted.
You must be 14 or over to attend.
About the questions
The audience can submit questions in advance through the Eventbrite or on the day of the broadcast by filling in slips available at the venue.
There is no limit on the number of questions you can put in. Make sure your name is added to any extra questions you write. You will be given a copy of your question if it is selected for the programme.
IF YOU CANNOT USE THIS TICKET, PLEASE HELP US REALLOCATE YOUR SEAT BY RETURNING THE TICKET TO THE ORGANISER IN ADVANCE OF THE PROGRAMME.
Questions should be focussed around what's been in the news this week or what's happened today? Questions chosen regularly touch on political, economic, social and moral issues of the day. As a nationwide broadcast, national or international issues are most likely to be chosen. We would also encourage questions around Bristol as European Green Capital. Please keep your questions short
Registration
This event is free to attend and open to all but you must register via this Eventbrite in order to attend as spaces are limited.
If you have any accessibility requirements, please email cabot-enquiries@bristol.ac.uk.
On the day
Please arrive from 18.45 and take your seat by 19.15. The warm-up begins at 19.30 and Any Questions? is broadcast LIVE on BBC Radio 4 at 20.02. Important: we need questions from you to make the best programme, so please put in one or more. You must be prepared to ask the question yourself on air.
You can tweet via #bbcaq and follow @cabotinstitute and @cpe_bristol on Twitter.
When can I hear the recording?
You can hear Any Questions? every Friday at 20.02, repeated on Saturday at 13.10. Any Answers? gives you a chance to join the debate by calling 03700 100 444 or emailing any.answers@bbc.co.uk
Organisation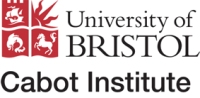 Contact information
cabot-enquiries@bristol.ac.uk