Cabot Institute workshop: Translating soil
26 March 2014, 1.00 PM - 26 March 2014, 1.00 PM
Room SR2, School of Geographical Sciences, University Rd, Bristol, BS8 1SS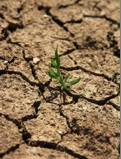 Translating Soil is the first workshop of Soil, Seeds, and Social Change, a pilot project funded by the Cabot Institute.
The workshop will feature short presentations by three interdisciplinary speakers, followed by interactive and open discussions on the themes of soil knowledge, local and scientific expertise, and the soil related politics of social change.
The speakers for the workshop will be:
The speakers will present their various understandings of soil through the research and community projects they lead. In doing so, they will address the three themed questions of the workshop:
How can we make knowledge about soil?

Whose knowledge counts for ecological futures?

How can different kinds of knowledge move between different understandings of soil to shape social change?
Further information
This event will take place between 1 pm and 4 pm. All interested participants are welcome. Sandwich lunch for 20 provided.
If you would like further information on the workshop or on the project, 'Soil, Seeds, and Social Change', please contact the organisers, Naomi Millner, Mark Jackson, or Karen Tucker.