The David Blockley Lecture in Systems: Economic Impact Assessment of Malfunctions of Production Capital and Critical Infrastructure by Earthquakes
25 April 2013, 5.30 PM - 25 April 2013, 5.30 PM
Pugsley Lecture Theatre - Queens Building, University walk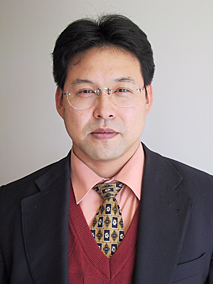 Prof Hirokazu Tatano
from Disaster Prevention Research Institute, Kyoto University is visiting the Systems Centre 25 - 26 April 2013.
Prof Hirokazu Tatano is an expert in disaster risk management and economic loss assessment. He is a full professor at Disaster Prevention Research Institute (DPRI) and graduate school of Informatics, Kyoto University. He is currently serving as a vice-president of the international society for integrated disaster risk management (IDRiM Society).
Abstract:
Large scale earthquakes affect regional economy in the complex manner. In the first stage, it brings about physical damages in human lives, buildings, facilities and infrastructure. These physical damages cause economic losses through various routes of impacts. Production capacity could be decreased because of building and/or facility malfunctions, labour and intermediate goods supply shortages, malfunctions of critical infrastructures, which include electric power, water, gas and transportation systems. Loss of production capacity leads the shortage of the supply of intermediate goods and brings about higher order impact to the economy.
Authors tried to model these impacts into economic loss assessment procedures in the last decade.
The presentation will be concluded by mentioning the tasks remaining in the future, e.g., endogenous recovery process modelling, estimation of elasticity of substitution after the event and so on.
Publications:
S. Tsuchiya, H. Tatano, N. Okada, 'Economic loss assessment due to railroad and highway disruptions', Economic Systems research, v.18, No.2, p.147-162, 2007
H. Tatano, S. Tsuchiya, 'A framework for economic loss estimation due to seismic transportation network distribution: a spatial computable general equilibrium approach', Natural Hazards, 2007
This event is being organised by the Systems Centre.