Patterns of Change
13 June 2012, 8.00 PM - 13 June 2012, 8.00 PM
Arnolfini, 16 Narrow Quay, Bristol, BS1 4QA
This was a Cabot Institute event at
Big Green Week
.
Summary
The world we live in is changing – sometimes gradually, sometimes suddenly – as human activity and nature's forces combine.
What are the patterns of environmental, social and technological change, across the globe and over time?
Researchers from the University of Bristol's new Cabot Institute will highlight the changing world they study – from large-scale environmental trends in ice sheets and oceans, to social and economic patterns, and changes the built environment and its resilience to hazards.
Short, visually arresting talks will be interspersed with footage from the provocative films Koyaanisqatsi: Life Out of Balance and Powaqqatsi: Life in Transition, and followed by time for discussion with the audience.
Presentation
To view the presentation from the event, please follow this link. [PDF, 8.4 MB]
Speakers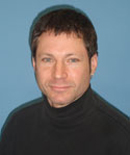 Prof. Jonathan Bamber
Director of the Bristol Glaciology Centre
Prof. Colin Taylor
Research Fellow in Civil Engineering
Professor of Earthquake Engineering
Prof. Kathy Cashman
Professorial Research Fellow in Volcanology
Prof. Wendy Larner
Professor of Human Geography and Sociology
Research Director for the Faculty of Social Sciences and Law
Prof. Bronwen Morgan
Professor of Socio-Legal Studies
Note: some of the documents on this page are in PDF format. In order to view a PDF you will need Adobe Acrobat Reader