Wellcome Trust Biomedical Vacation Scholarships
The Wellcome Trust's Biomedical Vacation Scholarships provide promising undergraduates with hands-on experience of research at the University of Bristol during the summer holidays, with the aim of encouraging you to consider a career in research.
Why apply?
You'll gain professional experience through a funded internship, gaining knowledge and experience in your chosen subject to help support your application for postgraduate study and other research jobs in the future.
During the Vacation Scholarship you'll take part in sessions to improve your research skills and gain insights into postgraduate study and research at the University of Bristol. There are also social opportunities for you to get to know the other scholars, as well as staff and students at the University.
Research
Research project may be done remotely, in the laboratory, office, clinic or field and may involve experimental or theoretical approaches, depending on the type of research a supervisor undertakes.
Each supervisor is permitted to host only one Wellcome Trust funded student, so you may wish to submit your top three choices of project.
Supervisors
Biochemistry, Dr Alan Cheung: Transcriptional regulation
Biochemistry, Dr Anna Chambers: The function of chromatin remodelling complexes in maintenance of genome stability
Biochemistry, Dr Girish Mali: Understanding how cells build biological motors
Biochemistry, Professor Ian Collinson: Molecular mechanisms of protein transport across and into biological membranes
Biochemistry, Professor Imre Berger: DNA-DOCK - Precision Docking of Very Large DNA Cargos in Mammalian Genomes for Next-Generation Gene Therapy
Bristol Medical School, Dr Duleeka Knipe: Exploring commercial influences in suicide prevention (data science project)
Bristol Medical School, Dr Giovanni Biglino: 3D+ Technologies in Medicine: Using 3D printing and Virtual Reality to look at Congenital Heart Defects
Bristol Medical School, Dr Leila Rooshenas: Randomised Controlled Trials / Health Services Research
Bristol Medical School, Dr Sangeetha Paramasivan: Optimising BAME participation in randomised controlled trials
Bristol Medical School, Professor Esther Crawley: Evaluation of paediatric Long COVID clinics- Mixed Methods approach
Bristol Medical School, Professor Julian Higgins: Experience in systematic review conduct
Cellular Molecular Medicine, Professor Anne Ridley: Roles of Rho GTPases in endothelial cells
Cellular Molecular Medicine, Professor Matthew Avison: Understanding Antibiotic Resistance in Bacteria
Mathematics and Biomedical Sciences, Dr Daniel Lawson: Tracking the causes of disease from our ancestors using Ancient DNA
Neuro-ophthalmology, Dr Denize Atan: Genetic, phenotypic and lifestyle factors that affect eyes and vision
Physiology, Pharmacology & Neuroscience, Dr Emma Cahill: Rodent models of anxiety disorder symptoms or mechanisms underlying memory
Physiology, Pharmacology & Neuroscience, Dr Valentina Mosienko: Glia mechanisms in depression: dissecting the role of astrocytes in stress response
Physiology, Pharmacology & Neuroscience, Professor Jack Mellor: Role of acetylcholine in hippocampal circuits
Physiology, Pharmacology & Neuroscience, Professor Richard Apps and Ellen Boven: Cerebellar contributions to encoding time in the brain
Population Health, Dr David Troy: Children and young people's mental health and resilience
Population Health, Professor Matthew Ridd: The use of topical treatments in childhood eczema
Psychological Science, Dr Angela Attwood: Promoting mindful drinking: Exploring healthier approaches to alcohol consumption for moderate alcohol consumers (collaborative project with Bristol City Council)
Psychological Science, Dr Karla Holmboe: Investigating the development of inhibitory control and cognitive flexibility in infancy
Psychological Science, Dr Zoe Reed: A qualitative study exploring parent's perceptions of the challenges and facilitators of communication between autistic children and non-autistic children to inform a wider emotion recognition intervention
Renal Unit, Dr Carl May: Investigating a novel treatment for Steroid Resistant Nephrotic Syndrome
Renal Unit, Professor Gavin Welsh: Renal cell signalling
Essential information
Funding
You will be paid £9.50 per hour. You will also be eligible for funding to cover travel and accommodation costs.
Duration
The Wellcome Trust Biomedical Vacation Scholarship will last six weeks from Monday 4 July to Friday 12 August 2022 (9 am to 5 pm, Monday to Friday). Please note some project dates may vary.
Please note, applications are now closed.
Eligibility and suitability
To apply you must:
Be registered on a relevant undergraduate course in the UK or Republic of Ireland. Examples of relevant subjects include: science (biomedical, natural, computing or physical sciences), medicine, dentistry, veterinary medicine, engineering, mathematics and psychology;
be in the middle year(s) of your degree;
have not yet undertaken a substantial period of research.
Where a scholarship is oversubscribed, preference will be given to those who:
are from an ethnic group that is under-represented at the University of Bristol (Asian Pakistani; Asian Bangladeshi; Black Caribbean; Black African; mixed backgrounds featuring one of these groups);
are a mature student (aged 21 or over when they started their first undergraduate course);
have a postcode is listed as a '1' or '2' in the POLAR4 column on the POLAR checking tool;
are a care-leaver or an estranged student;
have a disability. Please note that the term disability is very wide; further details of what may be considered a disability are in this link definition of disability;
are currently studying at a non-Russell Group university.
Applicants who do not meet any of these criteria are still eligible to apply.
Please note, you are ineligible to apply if you:
are in your first or last years;
have previously undertaken a vacation scholarship from Wellcome or another funding body, or have had significant research experience;
have completed or are currently undertaking an intercalated year;
have completed or are currently undertaking a one-year placement in research as part of their degree (eg a sandwich year);
are a graduate-entry medical student who has completed a previous undergraduate degree in a science-related subject;
are enrolled on a course outside the UK or the Republic of Ireland.
How to apply
Applications are now closed.
Applications are now closed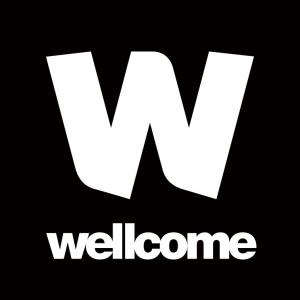 Visit the faculty websites