MA
Law
Find a programme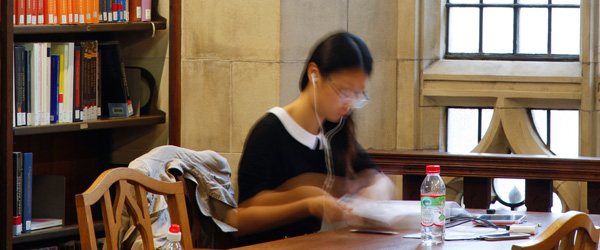 Faculty
Faculty of Social Sciences and Law

Awards available
MA
Programme length
Two years full-time;
four years part-time
Location of programme
Clifton campus
Part-time study available
Yes
Part-time study requires daytime weekday attendance
Start date
September 2022
Programme overview
At a critical time in history, our MA in Law presents an exciting opportunity for you to move into a highly sought-after field of study - and graduate to meet a growing demand from organisations worldwide for expert lawyers that can embrace challenges and innovation.
Our programmes are well-respected by leading law firms*. As an accelerated, fast-track, senior status postgraduate degree, the MA in Law builds on the fact that you have already benefited from a university-level education, allowing you to graduate in just two years versus the three years it would normally take to obtain an LLB.
Choosing the MA will enable you to develop core legal skill and a solid understanding of the foundation areas of legal knowledge, alongside options for further specialist study. This will see you gain a deeper understanding of law and legal reasoning than is possible with a one-year Graduate Diploma in Law – and access to a wider range of careers.
On the programme, you will be challenged and inspired by world-leading academics dedicated to progressive and innovative thinking in a multitude of legal fields, presenting you with an exciting opportunity to explore some of the most challenging legal questions facing today's global society.
The intellectually demanding, research-rich curriculum our academics deliver is what makes our graduates stand out. Able to demonstrate excellent legal, analytical and research skills they are empowered to pursue top-flight roles in the legal, business, finance, criminal and technology sectors, or as specialist in-house lawyers.
Find out how you can do more with law at the University of Bristol Law School.
Ranked #4 in UK for most graduate trainees recruited by top law firms (Chambers Student Guide 2019)
Fees for 2022/23
We charge an annual tuition fee. Fees for 2022/23 are as follows:
UK: full-time (two years)

£10,100

UK: part-time (four years)

£5,050

Overseas: full-time (two years)

£19,500
Following the recent changes to fee assessment regulation, Channel Islands and Isle of Man students will no longer be charged a separate tuition fee. From the 2021/22 academic year they will be charged the same fees as Home students.
Fees are subject to an annual review. For programmes that last longer than one year, please budget for up to a five per cent increase in fees each year. Find out more about tuition fees.
Alumni discount
University of Bristol students and graduates can benefit from a 25% reduction in tuition fees for postgraduate study. Check your eligibility for an alumni discount.
Funding for 2022/23
Information about funding and scholarships can be found on the University of Bristol Law School fees and funding web pages. This includes information about the Law School's Think Big about Global Justice Scholarships, open to international postgraduate students.
Further information on funding for prospective UK, EU and international postgraduate students.
Programme structure
We have a large and vibrant international community and University of Bristol MA students benefit from small class sizes. There are four core units in year one, which are assessed by examination and/or coursework.
You will also benefit from an intensive 'Introduction to Law' unit at the beginning of the degree, to help prepare you for your substantive units. Year two includes three core units plus a further optional unit of your choice.
Visit our programme catalogue for full details of the structure and unit content for our MA in Law
Careers
Graduating from a world-leading law school* will open doors for careers in a variety of sectors. The content and approach to teaching in this programme will develop and deepen your understanding of law and the legal sector, whilst building many transferable skills.
The MA in Law can provide a springboard into a diverse range of careers - or boost the prospects for those already working in related fields. The programme will be of interest to recent graduates in all fields, and we see successful applicants from a wide range of disciplines including the humanities, hard sciences, economics, finance, management and the arts.
Individuals who have completed our MA have gone on to qualify as solicitors or barristers in the UK, and as lawyers in other jurisdictions. Some graduates work in private practice, as in-house legal counsel for businesses or in the public sector. Others act as advisers in international organisations such as the European Union or the United Nations, or for international NGOs and other agencies. A number of graduates go on to further study in the UK or overseas.
Whether you are preparing for a career in or out of law, the Law School community, which includes a dedicated employability adviser with specialist experience and knowledge of the legal sector and related industries, will support you in developing the key skills and attributes that employers seek.
Please visit our Careers and Employability web page for more information about the support and opportunities we provide during your studies.
*A top 50 Law School (Times Higher Education World University Rankings 2021)
Expected application closure date
Applications for 2022 have now closed and will reopen for 2023 entry in October 2022.
Find out more about becoming a student at Bristol, applying for a visa and the support we offer to international students.
REF 2021 results
The University of Bristol is ranked fifth for research in the UK (Times Higher Education), with 94% of our research assessed as world-leading or internationally excellent.
Full REF 2021 results for the University of Bristol.