Cellular and Molecular Medicine
Find a programme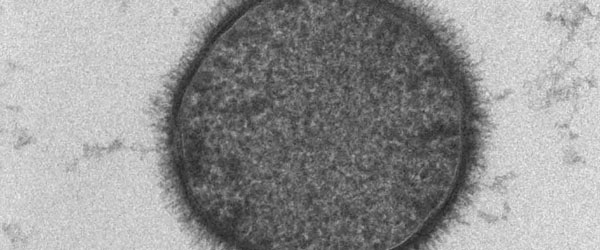 Run by
Faculty of Life Sciences

Awards available
PhD, MD, MSc by research
Programme length
PhD: three or four years full-time, or part-time equivalent
MD: two to five years full-time, or part-time equivalent
MScR: one year full-time or four years part-time

MScR and PhD (part-time and full-time) then have one further year to write up.
Location of programme
Clifton campus
Part-time study available
Yes
Start date
Not fixed. Preferable start dates September 2021, January 2022, April 2022, July 2022.
Programme overview
The School of Cellular and Molecular Medicine is an internationally recognised centre of excellence for the study of cancer biology, infection and immunology, and regenerative medicine.
Ongoing refurbishment of our immunology, microbiology, virology, regenerative medicine and cancer research laboratories has created an outstanding working environment with state-of-the-art facilities. Researchers in the school also have access to facilities within the Faculty of Life Sciences, for example the Molecular Recognition Centre and Cell Imaging, Proteomics and Wolfson Bioimaging Facility.
Staff research interests include:
childhood and adult cancers
regenerative medicine
molecular genetics
developmental biology
haematological disorders
immunology
virology
bacterial antibiotic resistance
bacterial pathogenesis
medical mycology.
The school combines basic research with a focus on translation, in other words turning basic scientific discoveries into something that is clinically useful. Key successes of this type include the development of novel drugs, therapies and diagnostic tests, and the implementation of changes to clinical practice. Several members of staff in the school are clinicians.
We have a list of pre-defined research projects available for the MSc by Research.
Fees for 2022/23
We charge an annual tuition fee. Fees for 2022/23 are as follows:
UK: full-time

£4,565

UK: part-time

£2,283

Overseas: full-time

£24,600
Bench fees: For postgraduate research students who are not funded by UK Research Councils or (specific) UK charities, it is usual to charge a bench fee. A bench fee covers the costs of laboratory consumables, specialist equipment and other relevant costs (e.g. training) for the duration of the programme. The bench fee charged can vary considerably depending on the nature of the programme being undertaken. Details of specific bench fee charges can be provided on request and will made clear in the offer letter sent to applicants.
Following the recent changes to fee assessment regulation, Channel Islands and Isle of Man students will no longer be charged a separate tuition fee. From the 2021/22 academic year they will be charged the same fees as Home students.
Fees are subject to an annual review. For programmes that last longer than one year, please budget for up to a five per cent increase in fees each year. Find out more about tuition fees.
Alumni discount
University of Bristol students and graduates can benefit from a 25% reduction in tuition fees for postgraduate study. Check your eligibility for an alumni discount.
Funding for 2022/23
Details about funded places and scholarships are listed on the Faculty of Life Sciences website and the School of Cellular and Molecular Medicine website.
Further information on funding for prospective UK, EU and international postgraduate students.
Entry requirements
A first or upper second-class honours degree (or international equivalent) in a biomedical science discipline is required for entry to the PhD programme. We may consider MSc by research applications from candidates with a lower second-class degree (or international equivalent).
Applicants for the MD should be medically qualified and should consult with the graduate director before applying.
See international equivalent qualifications on the International Office website.
English language requirements
If English is not your first language, you need to meet this profile level:
Profile C
Further information about English language requirements and profile levels.
Admissions statement
Read the programme admissions statement for important information on entry requirements, the application process and supporting documents required.
Research groups
Research within Cellular and Molecular Medicine is focused on three strategic themes: infection and immunity; cancer biology; and tissue engineering and regenerative medicine.
Infection and immunity
This wide-ranging research theme includes:
immunology, especially tumour immunology and autoimmune disease;
microbiology, especially bacterial and fungal pathogenicity and antimicrobial resistance;
virology, including the study of important human viruses such as coronaviruses, influenza viruses, adenoviruses and dengue viruses.
Cancer biology
Cancer is a major cause of death in the UK and the lifetime risk of developing cancer is about one in three. Over 50 per cent of cancers are preventable. The overall research aim for the groups within cancer biology is to increase our understanding of the cellular and molecular basis of cancer and to bring advances in these areas to the clinic, in terms of prevention strategies, early diagnosis and targeted novel treatments.
Tissue engineering, stem cell biology and regenerative medicine
Research includes work with human blood stem cells, on cartilage regeneration through tissue engineering in the laboratory and after implantation in the patient, and on the generation of new biomaterials.
Careers
Graduates have varied careers, including academic research, contract research, working in industry, diagnostics and clinical science, secondary education, higher education, science communications, journalism and research council grant administration.
Staff profiles
Cancer Biology
Dr Abdelkader Essafi BSc, PhD, (Senior Lecturer), The molecular basis of embryonic processes in health and disease
Dr Bethan Lloyd-Lewis BSc, MSc, PhD, (Vice Chancellor's Fellow), breast development; stem cells; stem cells and cell fate
Professor Karim Malik BSc, PhD, (Reader in Epigenetics), Cancer epigenetics and novel epigenetic therapies; oncogenic transcription factors; signalling pathways and cancer stem cells
Professor Eugenia Piddini BSc, MSc, PhD, (Professorial Research Fellow), strategies to exploit cell competition in order to develop novel therapeutic approaches in cancer and in regenerative medicine
Professor Anne Ridley BA, PhD, FMedSci, FRS, (Professor of Cell Biology and Head of School), Cancer cell migration, invasion and metastasis; cell adhesion and the cytoskeleton; Rho GTPases; signal transduction in cancer
Professor Stefan Roberts BSc, PhD, (Professor of Cancer Biology), Mechanisms of transcriptional regulation in mammalian cells; transcriptional control by the Wilm' s tumour suppressor WT1
Dr Emma Vincent BSc, PhD, (RD Lawrence Diabetes UK Fellow), We aim to address which cancers develop as a result of the metabolic environment characteristic of T2D and how they do so. We hope this will in turn reveal more relevant approaches for their prevention and treatment.
Professor Ann Williams BSc, PhD, (Professor of Experimental Oncology), Colorectal tumour cell survival mechanisms and chemoprevention; signalling pathways involved in resistance to therapy; understanding the role of the tumour microenvironment on the cancer stem cell population
Immunology
Dr Borko Amulic BSc, PhD, (Senior Lecturer in Immunology), We want to understand how neutrophils are regulated at the molecular level and to use these insights to interrogate their function in immunity and inflammation. We also aim to develop therapies targeting neutrophils in malaria, a devastating disease that affects millions of people in developing countries.
Professor Adam Finn BM, BCh, MA, PhD, FRCP, FRCPCH, (Professor of Paediatrics), Clinical trials of vaccines and antimicrobial agents in children; microbial and host interactions in the human upper respiratory tract and pathogenesis of bacterial respiratory and invasive infections in children; respiratory mucosal naturally-acquired and vaccine-induced immunity to pneumococcus and other bacteria
Dr Gareth Jones BSc, PhD, (Senior Research Fellow), Our ultimate goal is to aid clinical decision-making through identifying diagnostic markers and novel therapies that can inform patient stratification and treatment.
Dr David Morgan BSc, PhD, (Reader in Immunology), Interactions between CD8+T cells and self antigens derived from peripheral tissues or tumour cells
Professor Andrew Mumford M.B.,Ch.B.(Bristol), Ph.D.(Lond.), (Professor of Haematology), Our research utilises genomic medicine approaches to unravel the molecular pathogenesis of rare blood disorders.
Dr Lindsay Nicholson BSc MB BCh PhD FRCP, (Reader in Research), Organ-specific autoimmune disease affecting the nervous system (multiple sclerosis) and the retina (inflammatory eye disease).
Dr Laura Rivino BSc, PhD, (Senior Lecturer), Anti-viral immunity; CD8+ T cells; Dengue virus
Professor Christoph Wuelfing BSc, PhD, (Professor of Immunology), Large-scale live cell imaging of signalling to understand T cell function; Suppression of cytolytic T cell function in the tumour microenvironment
Microbiology
Professor Matthew Avison BSc, PhD, (Professor of Molecular Bacteriology), Antibiotic resistance, their control and their mobilisation; novel antibiotics and inhibitors of resistance; novel diagnostics for antibiotic resistance; transmission of antibiotic resistance in a One Health context
Dr Stephanie Diezmann BSc, PhD, (Senior Lecturer), We aim to understand how fungi cause disease in humans and identify novel drug targets in the fungal cell to develop more effective anti-fungal therapies.
Dr Darryl Hill BSc, PhD, (Senior Lecturer in Microbiology), The role of bacterial proteins in adhesion to and invasion of human cells
Professor Ruth Massey BA, PhD, (Professor of Microbial Pathogenicity), We aim to define the processes by which major bacterial pathogens cause disease with a view to developing novel preventative and therapeutic approaches.
Professor Jim Spencer BSc, PhD, (Reader in Microbiolgy), Molecular mechanisms of antibiotic resistance beta-lactamases; novel antibiotics and antibiotic resistance inhibitors; qnr proteins; the Cfr rRNA methyltransferase
Stem Cell Biology and Regenerative Medicine
Dr Allison Blair BSc, PhD, (Reader in Experimental Haematology), Our research aims to better understand the development normal and malignant blood cells in order to develop novel therapeutics approaches for patients with blood diseases.
Professor Rafael Carazo Salas PhD(Paris VII), DEA/MSc(Paris VII), CAS/MSc(Cantab), BSc(Concordia), (Professor in Biomedical Sciences), We aim to understand how to produce specifically, efficiently and robustly " designer" cells/tissues of choice using a person's own stem cells, for regenerative medicine and therapeutics applications.
Dr Wa'el Kafienah BSc, PhD, (Senior Lecturer in Stem Cell Biology), Skeletal tissue engineering; the molecular regulation of adult and embryonic stem cell differentiation
Professor Adam Perriman BSc, PhD, (Professor of Bioengineering), Adult stem cell membrane re-engineering and homing; biophysics; functional bionanomaterials; protein bioconjugation; small angle scattering (SANS and SAXS)
Virology
Dr Andrew Davidson BSc, PhD, (Reader in Virology), Coronaviruses such as SARS-CoV-2, MERS-CoV and animal coronaviruses.; Development of dengue virus antivirals and vaccines; molecular biology and pathogenesis of dengue virus; proteomic analysis of the viral host interaction
Dr David Matthews BSc, MSc, PhD, (Reader in Virology), Development of systems to combine state-of-the-art, high-throughput, quantitative proteomics and deep sequencing to study how viruses affect the host cell; pathogenesis of emerging zoonotic viruses; SARS-CoV-2 , MERS-CoV and related coronaviruses
Dr Yohei Yamauchi MD, PhD, (Reader in Viral Cell Biology), Viral cell biology, virus entry, virus-host interactions; We collaborate nationally and internationally with experts in chemistry, structural biology, proteomics, physics, microfluidics, and cryo EM.; We use light and electron microscopy, cell biology, biochemistry, synthetic biology, proteomics, RNAi/drug screening to study the mechanism of how host factors regulate influenza A virus entry and infection in human cells.
Apply now
Application deadline
We welcome applications at any time of year.
Find out more about becoming a student at Bristol, applying for a visa and the support we offer to international students.
The Bristol Doctoral College facilitates and supports doctoral training and researcher development across the University.
REF 2021 results
The University of Bristol is ranked fifth for research in the UK (Times Higher Education), with 94% of our research assessed as world-leading or internationally excellent.
Full REF 2021 results for the University of Bristol.