PG Diploma (Postgraduate Diploma)
Clinical Neuropsychology
Find a programme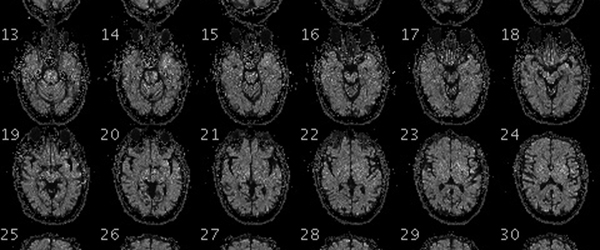 Faculty
Faculty of Life Sciences

Awards available
PG Diploma (Postgraduate Diploma)
Programme length
One year full-time;
Two years part-time
Location of programme
Clifton campus
Part-time study available
Yes
Start date
January 2022 September 2022 January 2023
Programme overview
Neuropsychology is the science linking the functioning of the brain with cognitive and emotional experience and behaviour. As a clinical practice, neuropsychology is concerned with the assessment, formulation and rehabilitation of people with damage, disease or dysfunction affecting the brain.
The programmes at the University of Bristol have run since 2010 and are delivered in partnership with North Bristol NHS Trust, which includes a large regional neurosciences and major trauma centre. Our clinical programmes aim to engage and inspire clinicians to enhance their skills in Clinical Neuropsychology and support entry on to the British Psychological Society's (BPS) Specialist Register of Clinical Neuropsychologists. This diploma is accredited by BPS Division of Neuropsychology and delivers the adult knowledge component of the competency requirements for advanced training in clinical neuropsychology.
Around 80% of the taught content is delivered by practising clinicians, and we promote a scientist-practitioner approach and strongly advocate for neuropsychological research to be relevant and applicable to patient care and for clinical practice to be underpinned by a thorough and on-going engagement with scientific research
The programme is largely distance based and can be taken from home or work. In-person attendance at teaching weeks is encouraged but is not mandatory. Lectures are recorded and can be watched live or whenever is convenient, and exams will be held online. Please see the Neuropsychology programme webpage for more information.
Virtual open week
This programme was covered in our Neuropsychology (Applied and Clinical programmes) webinar.
Fees for 2022/23
We charge an annual tuition fee. Fees for 2022/23 are as follows:
UK: full-time

£9,600

UK: part-time (two years)

£4,800

Overseas (including EU): full-time

£18,700
Following the recent changes to fee assessment regulation, Channel Islands and Isle of Man students will no longer be charged a separate tuition fee. From the 2021/22 academic year they will be charged the same fees as Home students.
Fees are subject to an annual review. For programmes that last longer than one year, please budget for up to a five per cent increase in fees each year. Find out more about tuition fees.
Alumni discount
University of Bristol students and graduates can benefit from a 25% reduction in tuition fees for postgraduate study. Check your eligibility for an alumni discount.
Funding for 2022/23
Further information on funding for prospective UK, EU and international postgraduate students.
Programme structure
This diploma consists of six units (total of 120 credits). Four of the units are taught via lectures (total of 100 credits). A further unit (ten credits) focuses on a clinical case report; you must select one of your own cases in order to submit an assessed case report and deliver a presentation. In the sixth unit (ten credits), you will explore important peer-reviewed papers and engage in critical discussion. Each critical discussion will be preceded by a candidate presentation providing a critical summary of a particular paper.
All lectures are streamed live on the internet and recorded for you to replay at any point. There are four week-long teaching blocks that are spread throughout the course. You will have two week-long teaching blocks a year (one in around Autumn and one around Spring) if you are studying part-time. You are encouraged to attend in-person but this is not mandatory. Otherwise, weekly lectures are delivered online meaning you can take the programme from home or work, and exams will be held online.
Please visit our programme catalogue for full details of the structure and unit content.
Entry requirements
You must have a UK Doctorate in Clinical Psychology or Counselling Psychology (or international equivalent recognised by the BPS) and registration as a practitioner psychologist with the Health and Care Professions Council (HCPC). In addition, applicants with a Counselling Psychology doctorate must demonstrate Generic Competencies in Clinical Neuropsychology.
See international equivalent qualifications on the International Office website.
English language requirements
If English is not your first language, you need to meet this profile level:
Profile C
Further information about English language requirements and profile levels.
Admissions statement
Read the programme admissions statement for important information on entry requirements, the application process and supporting documents required.
Careers
This degree provides professional training in clinical neuropsychology. It also provides continuing professional development to anyone already working in a clinical setting who is seeking specialist training to work with patients with neuropsychological defects.
Expected application closure date
Applications for 2022 have now closed and will reopen for 2023 entry in October 2022.
Find out more about becoming a student at Bristol, applying for a visa and the support we offer to international students.
REF 2021 results
The University of Bristol is ranked fifth for research in the UK (Times Higher Education), with 94% of our research assessed as world-leading or internationally excellent.
Full REF 2021 results for the University of Bristol.