Translational Health Sciences
Find a programme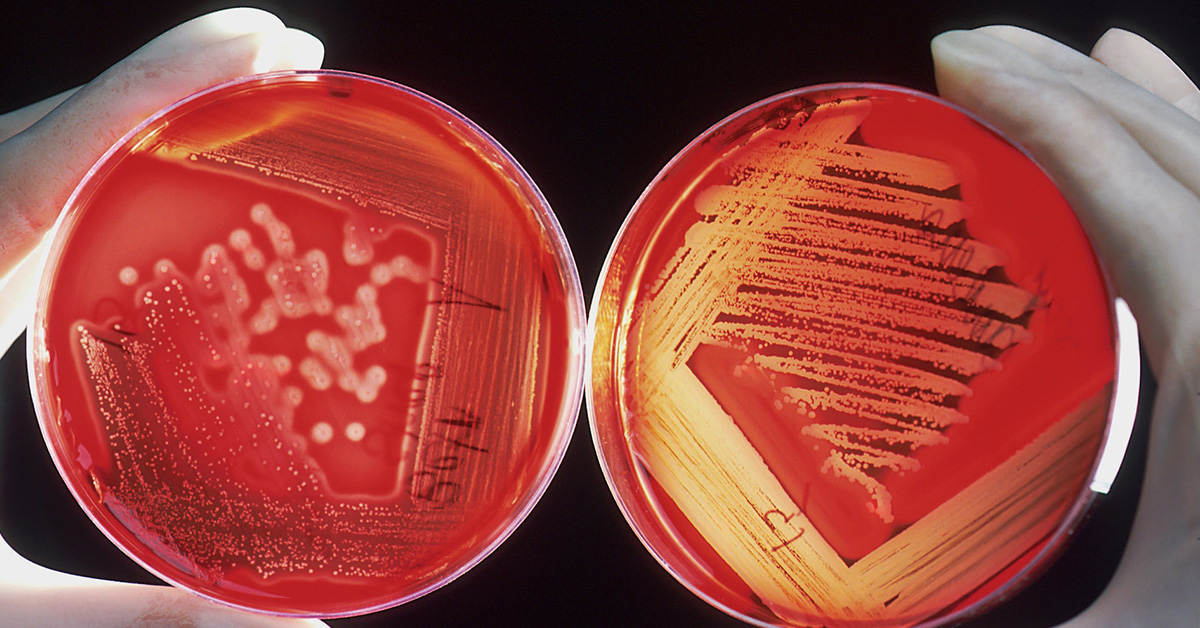 Run by
Faculty of Health Sciences

Awards available
PhD, MD, DSc, MSc by research
Programme length
PhD: Three years full-time, eight years part-time;
MScR: One year full-time, four years part-time.
With an optional year to write up.

MD: Two to five years full-time, four to eight years part-time; including three optional years to write up.
Location of programme
Clifton campus
Part-time study available
Yes
Start date
Not fixed. This research degree is also available via distance learning.
Programme overview
Translational Health Sciences is part of the Bristol Medical School. Staff and students are based in high-quality research and clinical settings across the city, including the Bristol Royal Infirmary, Southmead Hospital and the advanced laboratory facilities in the Dorothy Hodgkin Building. The school undertakes laboratory-based, translational and applied research, fostering a high level of collaboration between staff and students. It comprises a mix of basic and medically trained scientists, enabling high-quality collaborative translational and healthcare research using a wide range of techniques - from molecular biology to epidemiology.
Our work focuses on clinical research and a significant part of this has translated to clinical trials that are led by the school. These include ongoing trials related to:
cardiac surgery
uveitis
childhood vaccination and anti-microbial therapy
treatment of obesity in childhood and adult life
therapies for diabetic neuropathy
treatment of early Alzheimer's
neurosurgical approaches to Parkinson's
immunotherapy and bone marrow stem cell therapy in multiple sclerosis
interventions for treatment of neonatal brain injury
type 1 diabetes prevention
improvement of outcomes from joint replacement
novel methods of glucocorticoid treatment in critical illness and inflammatory disorders
treatment of nephrotic syndrome
management of pleural disease
These studies are complemented by translational clinical studies, engaging both clinical and basic scientists.
Extensive national and international research collaborations contribute to a first-class working environment in which to undertake interdisciplinary research and teaching.
Fees for 2022/23
We charge an annual tuition fee. Fees for 2022/23 are as follows:
UK: full-time

£4,565

UK: part-time

£2,283

Overseas: full-time (Non-clinical)

£24,600

Overseas: full-time (Clinical)

£38,300
Bench fees: For postgraduate research students who are not funded by UK Research Councils or (specific) UK charities, it is usual to charge a bench fee. A bench fee covers the costs of laboratory consumables, specialist equipment and other relevant costs (eg training) for the duration of the programme. The bench fee charged can vary considerably depending on the nature of the programme being undertaken. Details of specific bench fee charges can be provided on request and will made clear in the offer letter sent to applicants.
Following the recent changes to fee assessment regulation, Channel Islands and Isle of Man students will no longer be charged a separate tuition fee. From the 2021/22 academic year they will be charged the same fees as Home students.
Fees are subject to an annual review. For programmes that last longer than one year, please budget for up to a five per cent increase in fees each year. Find out more about tuition fees.
Alumni discount
University of Bristol students and graduates can benefit from a 25% reduction in tuition fees for postgraduate study. Check your eligibility for an alumni discount.
Funding for 2022/23
Research council funding is restricted to UK students. The number of opportunities available will be determined by supervisor and funding availability. Self-funding is an option.
Further information on funding for prospective UK, EU and international postgraduate students.
Entry requirements
An upper second-class honours degree (or international equivalent) or a master's degree with a lower second-class honours degree (or international equivalent) in a biological or related science or medical subject. For an MD, you must hold an MBChB.
See international equivalent qualifications on the International Office website.
English language requirements
If English is not your first language, you need to meet this profile level:
Profile E
Further information about English language requirements and profile levels.
Admissions statement
Read the programme admissions statement for important information on entry requirements, the application process and supporting documents required.
Research groups
Research groups
Cardiovascular
Bristol Cardiovascular aims to foster multidisciplinary cardiovascular, basic and applied research by stimulating collaboration between the University's cardiovascular research groups. Our mission remains to gain a fundamental understanding of the cardiovascular system in health and disease, to use this knowledge for the benefit of our patients, and to provide leadership in training the next generation of top scientists and academic clinicians.
Research interests include:
academic cardiac surgery (adult and paediatric)
atherothrombosis and vascular cell biology
cardiac biochemistry
cardiology
cardiovascular physiology and electrophysiology
hypertension
regenerative medicine
cardiovascular imaging.
Child Health
The School of Translational Health Sciences is closely linked to the Bristol Royal Hospital for Children, St Michael's Hospital (Women's and Children's Services, University Hospitals Bristol NHS Trust), and North Bristol NHS Trust, where there are active programmes of research in bone marrow transplantation, burns, cardiology, dermatology, emergency medicine, endocrinology growth and obesity, gastroenterology, infection and immunity, intensive care and anaesthetics, metabolic diseases, neurosciences, nephrology, oncology, respiratory medicine, rheumatology, surgery and neonatal medicine. The Bristol Nutrition BRU has a theme on nutrition in childhood. See also the Bristol Neonatal Neurology group below.
Clinical Neurosciences
The Institute of Clinical Neurosciences, which offers a strong clinical dimension to Bristol Neuroscience, is a confederation of research groups dedicated to translational neuroscience, housed in purpose-built pre-clinical and clinical research facilities at Southmead Hospital:
The Dementia Research group conducts pre-clinical and clinical research using molecular genetic, biochemical, cell culture-based and neuropathological approaches, as well as cognitive and neuroimaging studies in patients, which are led by the ReMemBr Group. The aim is to translate pre-clinical findings into applications that benefit patients with dementia, focusing on the molecular epidemiology and pathogenesis of Alzheimer's disease and related dementias. Much research is underpinned by investigations on human post-mortem brain tissue; the group also has oversight of the South West Dementia Brain Bank.
Functional Neurosurgery researchers are focused on developing novel techniques of direct intracranial drug delivery and on pioneering work in deep brain stimulation surgery, with translational applications in the treatment of patients with Parkinson's disease, epilepsy, essential tremor and primary brain tumour.
The Multiple Sclerosis and Stem Cell group focuses on the underlying cell biology of multiple sclerosis, the development and implementation of myelin repair treatments, and understanding mechanisms of neurodegeneration. We are interested in understanding the biology of tissue damage in MS, particularly injury to grey matter and to neurons and axons. Clinical research focuses on the causes of disability in chronic MS and a study of primary progressive MS.
The Bristol Neonatal Neurology group, based at St Michael's Hospital, investigates the mechanisms of brain injury in newborn infants and develops treatments to protect and repair the neonatal brain, reducing long-term disability. We do both pre-clinical and clinical research, including long-term development follow-up with brain imaging.
Brain Tumour research aims to investigate each individual's tumour according to what is driving the abnormal growth of that specific tumour. Surgery and a range of therapies can then be tailored to the individual, providing a personalised medicine approach.
Diabetes and Metabolism
The work of the Diabetes and Metabolism research group examines the causes, prediction and possible prevention of childhood type 1 diabetes. We have access to unique populations and sample collections for studying the pre-diabetic period, and have pioneered diabetes prediction methods based on immune, genetic and metabolic markers. More recent developments include focusing on novel mechanisms underlying autoimmunity, including molecular and histological analysis of type 1 diabetes pancreas and pancreatic lymph nodes; international collaborations on the immunogenetic factors controlling the rate of progression to clinical symptoms; use of recombinant methodologies to study in detail the beta cell antigens that the immune system recognises as foreign in type 1 diabetes; and seeking to understand why individuals with type 1 diabetes are at increased risk of thyroid and coeliac disease.
IGFs and Metabolic Endocrinology
The IMEG research group focuses on the role of nutrition in the development of chronic diseases, particularly obesity, insulin-resistance and epithelial cancers. We work closely with the Paediatric Obesity Clinic and ALSPAC (Avon Longitudinal Study of Parents and Children) to examine dietary and lifestyle determinants of obesity, insulin-resistance and common cancers as well as the role played by insulin-like growth factors (IGFs) in their development. The group works with large-cohort studies of populations, smaller clinical studies, and laboratory investigations using human cell models, including unique primary cultures of human adipocytes and skeletal muscle; and also has several cancer models including breast, prostate, bladder and colorectal investigating the cell biology of IGFs, their binding proteins and their role in cancer progression.
Integrative Neuroscience and Endocrinology
The Henry Wellcome Laboratories for Integrative Neuroscience and Endocrinology are located with the MRC Centre for Synaptic Plasticity in the Dorothy Hodgkin Building in central Bristol, forming a multi-disciplinary research centre. Working together, and in collaboration with the Faculty of Health Science's Stem Cell Research Group housed in the medical school, our researchers use state-of-the-art techniques in basic and translational neuroscience to identify novel therapies to treat major neurological diseases, including Alzheimer's disease, stress-related psychiatric disease (such as depression) and neuroendocrine diseases. Major research areas are:
Musculoskeletal
The Musculoskeletal Research Unit (MRU) encompasses a range of quantitative and qualitative research activity, including clinical trials, predominantly in orthopaedic surgery and rheumatology. The MRU specialises in joint, bone and muscle research, with studies spanning osteoarthritis, osteoporosis, fragility fractures, rheumatoid arthritis, joint replacement, muscle function and toxicology.
Orthopaedic Surgery: Both laboratory and clinical research, focusing on joint replacement, osteoarthritis, first-in-human clinical trials, long-term pain and related musculoskeletal conditions. The group's health services and clinical research focuses on improving outcomes of joint replacement, the treatment of joint disorders and trauma. The research programme involves clinical trials, cohort studies, systematic reviews and qualitative research. The group also hosts statistical analysis of the National Joint Registry and runs major programmes of research supported by the NIHR to improve outcomes after hip and knee replacement, the treatment of cartilage injuries and traumatic conditions. Methodological expertise includes outcome assessment, randomised trials, epidemiology and medical statistics, qualitative research and systematic reviews. Clinical studies use a variety of data collection techniques, including quantitative sensory testing, accelerometry, interviews and self-report questionnaires. Basic science research is concerned with the safety of orthopaedic implants, with a particular focus on the systemic effects of cobalt and chrome. The group also works in the field of orthobiologics to promote bone regeneration, including biofunctionalising titanium, and developing enhanced bone graft substitutes.
Academic Rheumatology: Research aims to use epidemiological methods to understand the aetiology, genetics and outcomes in a range of conditions, such as osteoporosis, osteoarthritis and other musculoskeletal conditions. The group is affiliated to the MRC Integrative Epidemiology Unit. Current research includes: studies of the determinants of bone development based through adolescence and in the extended family in the ALSPAC (Avon Longitudinal Study of Parents and Children) cohort; the role of physical activity in preserving bone mineral density in older people; the genetic determinants of hip shape; investigations of scoliosis, hypermobility and vertebral fractures; research to understand the clinical and genetic features of High Bone Mass syndromes; and a programme of research based on collaboration with the National Hip Fracture Database.
Obstetrics and Gynaecology
Members of the Academic Unit of Obstetrics and Gynaecology in University Hospitals Bristol NHS Trust undertake clinical research with an emphasis on pregnancy complications and pre-term labour, along with laboratory research into cell regulation in the myometrium and ovary, which is often related to understanding the basis of clinical problems and improving diagnosis and therapy. Members of the academic unit are developing new measures to improve healthcare in the field of obstetrics and parturition.
Renal
Located in state-of-the-art laboratories in the Dorothy Hodgkin Building, Bristol Renal seeks to improve the management, treatment and prevention of renal disease through understanding the molecular basis of glomerular and tubular disorders and investigating the links between renal disease and cardiovascular disease. The group's laboratory research focuses on cellular and molecular biology of glomerular and tubular cells in culture, seeking to understand kidney function in terms of basic biochemistry and physiology, and the effects of disease states. We are taking basic science advances into advanced models of disease, with the ultimate aim of testing new and highly targeted therapies in patients with kidney disease. Clinical research is correspondingly directed towards study and treatment of kidney disease.
Respiratory
The Pleural Disease Team, based at Southmead Hospital, undertakes clinical trials work relating to the pleura, which are particularly susceptible to diseases such as cancer and infection. Pleural fluid or air can cause debilitating symptoms to patients, so the team focuses on large-scale, practical clinical trials to improve management, overall outcomes and patient experiences. The team's work is also expanding towards looking at the role of biomarkers and inflammatory markers in pleural diseases.
Careers
The majority of our postgraduate students develop into highly productive researchers publishing in leading peer-reviewed journals. Most go on to postdoctoral research in academia and industry, both in the UK and overseas.
Staff profiles
Cardiovascular
Professor Gianni Angelini, (BHF Professor of Cardiac Surgery and Director), Beating heart surgery and arterial re-vascularisation; clinical and echocardiographic evaluation of heart valve prosthesis; myocardial protection; normothermic cardio pulmonary bypass; saphenous vein bypass graft failure.
Professor Raimondo Ascione, (Professor of Cardiac Surgery and Translational Research), Bioengineering of vascular grafts in a dynamic bio-reactor with biological and synthetic scaffolds seeded with multi-potent risk-profiled cells; bone-marrow, cord blood and adipose tissue derived stem cells for cardiovascular repair; cardio-pulmonary protection during cardiac surgery; how to minimise the impact of diabetes mellitus and hyperglycaemia on postoperative infections and surgical complications; modes of delivery of stem cells for cardiovascular applications; pre-clinical in-vivo functional imaging for regenerative medicine; wound healing, inflammation and regeneration.
Dr Mark Bond, (Senior Lecturer), Molecular mechanisms regulating vascular cell proliferation and migration, focusing on novel cAMP-signalling pathways; transcriptional and epigenetic regulation of gene expression.
Dr Chiara Bucciarelli-Ducci, (Consultant Senior Lecturer), Role of magnetic resonance imaging in cardiovascular disease.
Professor Massimo Caputo, (Professor of Congenital heart surgery), Congenital and adult cardiac surgery.
Professor Sarah Jane George, (Professor of Cardiovascular Signalling), Gene and drug therapy for coronary artery vein graft failure; heart disease; inflammation; regulation of atherosclerosis and aneurysms by MMPs, cadherins and the Wnt pathway; smooth muscle.
Dr Jason Johnson, (Reader of Cardiovascular Pathology), Role of monocyte/macrophage phenotypes, microRNA, and matrix metalloproteinases in cardiovascular diseases such as atherosclerosis, aneurysms and restenosis.
Professor Paolo Madeddu, (Professor of Experimental Cardiovascular Medicine), Angiogenesis gene therapy in ischemic disease; stem cell and microvascular dysfunction in diabetes; stem cell mobilisation and homing into ischemic sites; stem cell therapy.
Professor Chris Rogers, (Professor of Medical Statistics and Clinical Trials), Clinical trials; complications after surgery and their association with recovery; design and analysis of clinical trials and observational studies; medical statistics; methods for sequentially monitoring outcomes after surgery; trials in surgery.
Professor Saadeh Suleiman, (Professor of Cardiac Physiology), Cellular and molecular changes in heart cells in relation to disease progression and postnatal development; improving techniques of myocardial protection during adult and paediatric open-heart surgery.
Child Health
Dr Ela Chakkarapani, (Consultant Senior Lecturer in Neonatology), Advanced neuroimaging and neurophysiology to understand the effect of neuroprotective interventions; long-term outcome for children who underwent neuroprotective interventions following perinatal brain injury; translational research in novel neuroprotective interventions and optimising existing neuroprotective interventions in perinatal brain injury.
Professor Adam Finn, (Professor of Paediatrics), Clinical studies of vaccines in children; mucosal immunity to pneumococcal infection; mucosal vaccines for poor countries.
Professor Julian Hamilton-Shield, (Professor in Diabetes and Metabolic Endocrinology), Adipocyte biology; childhood obesity; endocrinopathies of Down' s Syndrome; insulin resistance in childhood; neonatal diabetes.
Dr Karen Luyt, (Reader in Neonatal Medicine), Genetic susceptibility to brain injury; imaging the newborn brain; injury, repair and neuroprotection in the developing brain; neonatal neuroscience.
Professor Marianne Thoresen, (Professor of Neonatal Neuroscience), Experimental and clinical research on neuroprotection including randomised trials; mechanism of damage and repair in the newborn brain; neonatal neuroscience; the effect of hypothermia (cooling) and neuroprotective substances like the inert gas xenon.
Clinical Neurosciences
Dr Elizabeth Coulthard, (Consultant Senior Lecturer), Clinical dementia; translational research including clinical trials of therapies, imaging studies and cognitive testing to illuminate the neurobiological basis of cognition.
Professor Patrick Kehoe, (Gestetner Professor of Translational Dementia Research), Aetiology, pathology and early detection and treatment of Alzheimer' s disease and related dementias; alzheimer' s disease and vascular cognitive impairment; diagnosis consensus studies; drug repositioning strategies for dementia; molecular genetics and interactions between cardiovascular risk factors (Renin-Angiotension and Brady Kinin Pathways).
Professor Seth Love, (Professor of Neuropathology), Degradation of Aβ and α-synuclein; molecular interactions between Aβ, phospho-tau and α-synuclein; neuropathology and pathogenesis of Alzheimer' s disease; vascular abnormalities in dementia (including Alzheimer' s disease and dementia with Lewy bodies); vascular dementia, Lewy body disease and stroke.
Dr Claire Rice, (Consultant Senior Lecturer in Multiple Sclerosis Neurology), Cell therapy for neurological disease; multiple sclerosis; neuroinflammatory disorders; neuroprotection.
Professor Neil Scolding, (Burden Professor of Clinical Neurosciences), The development and implementation of myelin repair treatments; the underlying cell biology of multiple sclerosis.
Dr Alan Whone, (Consultant Senior Lecturer in Movement Disorder), Movement disorder; multiple sclerosis; stem cells.
Dr Alastair Wilkins, (Reader in Neurology), Anti-oxidant properties of mesenchymal stem cells particularly in relation to cerebellar disorders including Friedreich' s ataxia; neuroprotectant therapies for chronic neurological diseases; understanding disease mechanisms in progressive MS and design of new therapies.
Diabetes and Metabolism
Dr Kathleen Gillespie, (Reader in Molecular Medicine), Analysis of maternal cells' capacity to differentiate into functional pancreatic beta cells; gene regulation and the role of genetics in type 1 diabetes; role of NK cells in autoimmune diabetes and the immunogenetic characterisation of diabetes in Down' s Syndrome.
IGFs and Metabolic Endocrinology
Professor Jeff Holly, (Professor of Clinical Sciences), Endocrine aspects of childhood obesity; IGF cell biology; IGFs and insulin-like growth-binding factors (IGFBFs); IGFs, nutrition and cancer risk/prevention; role of IGFs in childhood growth.
Dr Claire Perks, (Reader in Tumour Cell Biology), IGFs and insulin-like growth-binding factors (IGFBFs); impact of nutrition and obesity on cancers; role of IGFs/IGFBFs in epithelial cancers including breast and prostate; tumour biology.
Integrative Neuroscience and Endocrinology
Dr Oscar Cordero Llana, (Senior Lecturer in Stem Cell Biology), Neuroregeneration and Repair; Parkinson' s; Stem Cells; viral vectors for gene therapy and as experimental tools
Dr Paul G Anastasiades, (Marie Curie Research Fellow), Circuit development; Neuromodulation; Prefrontal Cortex
Dr Kevin Kemp, (Lecturer in Neuroscience), Cell therapy; Neurodegeneration and repair
Professor Stafford Lightman, (Professor of Medicine), N/A; The mechanisms underlying rhythmic activity of the hypothalamic-pituitary-adrenal axis and its importance in the aetiology of stress-related disease
Professor Astrid Linthorst, (Professor of Neuroscience), Cause and prevention of stress-related diseases; neurochemical and neuroendocrine mechanisms in the brain that support coping with stress; role of GABA; serotonin and glucocorticoid hormones in the regulation of neuroendocrine and behavioural responses to stress.
Professor David Murphy, (Professor of Experimental Medicine), Cardiovascular/osmotic control; gene regulation; hypothalamus; in vivo gene transfer; integrative physiology; pituitary; proteomics; regulation and function of vasopressin neurones; salt appetite; thirst; transcriptomics.
Professor Johannes Reul, (Professor of Neuroscience), Afferent and efferent control mechanisms regulating glucocorticoid hormone secretion; role of glucocorticoids in signalling, epigenetic, gene expression and cellular processes in the brain underlying stress-related learning and memory.
Dr Jade Thai, (Senior Research Fellow), Clinical applications of neuroimaging (MRI, fMRI, DTI and EEG/MEG) for pre-surgical evaluation in drug resistant epilepsy; impact of fatigue on neural function in multiple sclerosis (MS) and chronic fatigue syndrome (CFS/ME); mulitmodal imaging of the physiological relationships between EEG/MEG and fMRI measured signals; neonatal and paediatric neuroimaging towards understanding brain development in healthy and clinical population, in particular how preterm birth affects neuroplasticity and neural connectivity; neural connectivity.
Professor James Uney, (Professor of Molecular Neuroscience), Changes in the expression of stress-regulated genes during neurodegeneration; control of genes involved in apoptosis and protein folding by microRNAs; regulation of microRNA biogenesis by RNA binding proteins; viral-mediated transduction techniques.
Dr Daniel Whitcomb, (Senior Lecturer in Translational Neuroscience), How glutamate receptors are regulated at the synapse to maintain activation states within a network; molecular mechanisms of synaptic plasticity; synaptic homeostasis and the control of intrinsic neuronal excitability; synaptic plasticity in neurodegenerative disease models.
Dr Kate Whittington, (Professor in Health Sciences Education), Regulating proliferation and apoptosis in the prostate.
Dr Liang-Fong Wong, (Associate Professor), Axon growth and regeneration; control of neuronal growth by microRNAs; gene regulation; spinal cord injury; viral vectors for gene therapy and as experimental tools.
Professor David Wynick, (Professor of Molecular Medicine), Clinical, translational and basic science aspects of neuropathic pain.
Musculoskeletal
Professor Ashley Blom, (Professor of Orthopaedic Surgery), Improving outcomes of arthroplasty; restitution of bone stock loss and development of novel bone graft substitutes.
Dr Emma Clark, (Reader in Rheumatology), Determinants of childhood fractures; epidemiology of musculoskeletal disease; vertebral fractures in postmenopausal women.
Professor Rachael Gooberman-Hill, (Professor of Health and Anthropology), Care-seeking; decision-making; long-term conditions; long-term pain after surgery; osteoarthritis; pain; patient involvement in research; qualitative research; social/medical anthropology.
Dr Celia Gregson, (Consultant Senior Lecturer in Musculoskeletal Medicine), Body composition; genetics of bone disease; high bone mass disorders; imaging techniques such as peripheral quantitative computed tomography systems; osteoporosis particularly resulting in hip fracture.
Professor Jon Tobias, (Professor of Rheumatology), Clinical, genetic and epidemiological studies related to the pathogenesis, diagnosis and treatment of osteoporosis, osteoarthritis, and other musculoskeletal conditions; joint hypermobility; musculoskeletal pain; scoliosis.
Dr Michael Whitehouse, (Reader in Trauma and Orthopaedics), Bone graft substitutes; effects of adverse events on surgical outcomes; first-in-human surgical trials; hip fractures; novel bearing surfaces; outcomes after arthroplasty; periprosthetic infection.
Obstetrics and Gynaecology
Professor David Cahill, (Professor in Medical Education and Reproductive Medicine), Medical education; the endocrinology of the ovarian cycle and the mid-cycle LH surge; the relationship between endometriosis and chlamydia with fertility.
Palliative care
Professor Karen Forbes, (Professorial Teaching Fellow in Palliative Medicine), Attitudes towards opioids; educational research around teaching and learning about death and dying; end-of-life care; medical education; opioids and their use for cancer pain ; palliative care; the effects of care pathways for the dying on quality of patient care.
Renal
Professor Richard Coward, (Professor of Renal Medicine), The molecular basis of glomerular disease and of urological problems.
Dr Rebecca Foster, (Senior Lecturer in Clinical Sciences), Can VEGF-C regulate VEGF-A induced changes in glomerular endothelial cell barrier properties in health and disease?; Contribution of the glomerular endothelial cell glycocalyx to glomerular barrier function
Professor Moin Saleem, (Professor), Biology of the glomerular podocyte; insulin signalling in the podocyte; molecular mechanism of nephrotic syndromes.
Dr Simon Satchell, (Reader in Renal Medicine), Biology of the glomerular endothelium and its role in disease; diabetic nephropathy; endothelial glycocalyx; links between glomerular disease causing proteinuria and systemic cardiovascular disease.
Dr Gavin Welsh, (Senior Lecturer), Cell signalling in glomerular podocytes and endothelial cells in health and disease; cellular mechanisms of proteinuria.
Respiratory
Professor Nick Maskell, (Professor of Respiratory Medicine), Inflammatory cytokines; pleural disease; the role of biomarkers and inflammatory markers.
Urology
Professor Marcus Drake, (Professor of Physiological Urology, Senior Lecturer), Clinical assessment and treatment of urinary incontinence; integrative physiology of lower urinary tract dysfunction.
Apply now
Application deadline
We welcome applications at any time of year.
Find out more about becoming a student at Bristol, applying for a visa and the support we offer to international students.
The Bristol Doctoral College facilitates and supports doctoral training and researcher development across the University.
REF 2021 results
The University of Bristol is ranked fifth for research in the UK (Times Higher Education), with 94% of our research assessed as world-leading or internationally excellent.
Full REF 2021 results for the University of Bristol.