MSc
Teaching and Learning for Health Professionals
Find a programme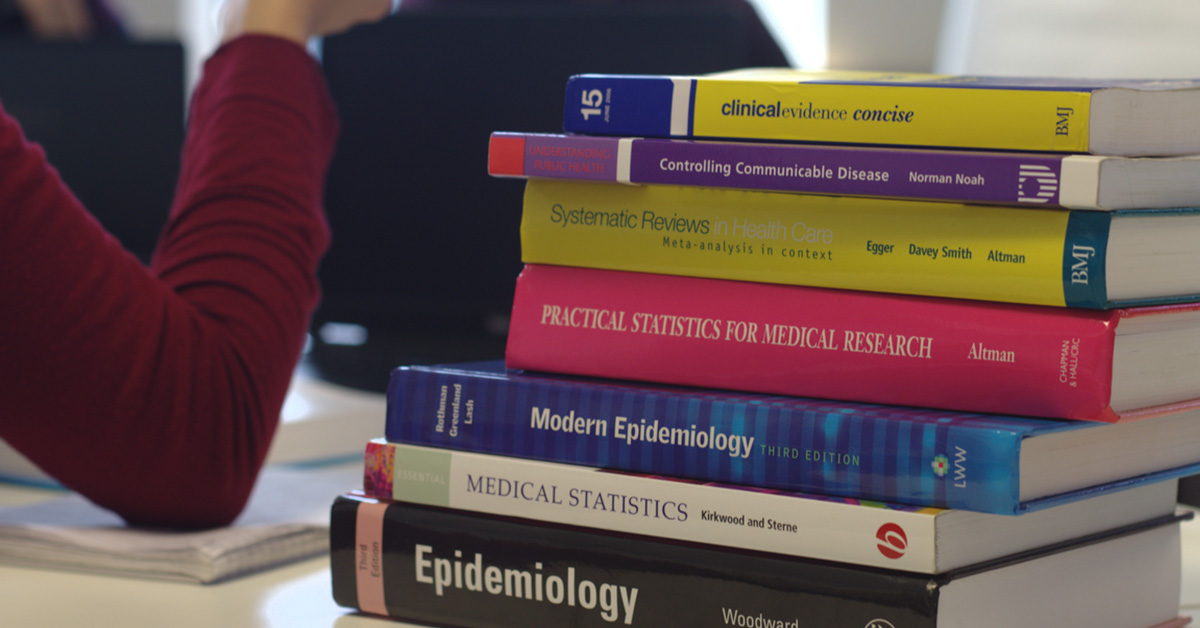 Faculty
Faculty of Health Sciences

Awards available
MSc , PG Certificate (Postgraduate Certificate), PG Diploma (Postgraduate Diploma)
Programme length
Campus Based Certificate: 1-2 years part-time;
Campus Based Diploma: 1-2 years part-time;
Campus Based MSc (Dissertation stage): 2 years part-time
Distance Learning MSc: one year full-time, two years part-time
Location of programme
Clifton campus
Part-time study available
Yes
Start date

Certificate: September 2022; March 2023.

Diploma: September 2022.

MSc (Dissertation stage): Applications are considered throughout the year.

Distance Learning Full time/Part time MSc: September 2022
Programme overview
These programmes will help health professionals develop their teaching skills in studying for a postgraduate certificate, postgraduate diploma or MSc. These programmes emphasises practical application of educational methods and theory, along with the development of reflective, evidence-based practice.
There is a positive, student-centred approach to teaching and learning. Interactive small-group teaching and the flexible, friendly support received by learners are among the many strengths of the programme, as well as the networking and contacts enjoyed by students in their future careers.
The 60-credit certificate can be completed in one or two years part-time. Following completion of the certificate, the 60-credit diploma can be achieved over one or two years part-time. On completion of 120 credits, progression to the 60-credit MSc dissertation is allowed.
Alternatively, all 180 credits can be attained through distance learning studying full-time for one year or part-time for two years.
The Essentials route allows you to gain 30 master's-level credits, from which point you can progress to the certificate if you wish.
Fees for 2022/23
We charge an annual tuition fee for the full-time MSc. Fees for 2022/23 are as follows:
UK: full-time

£11,900

Overseas: full-time

£32,900
Fees are set on a per-unit basis for the part-time modular programme. Fees for 2022/23 are as follows:
UK:

£1,320 per 20-credit unit

UK:

£3,960 60-credit dissertation fee

Overseas:

£3,650 per 20-credit unit

Overseas:

£10,950 60-credit dissertation fee
Following the recent changes to fee assessment regulation, Channel Islands and Isle of Man students will no longer be charged a separate tuition fee. From the 2021/22 academic year they will be charged the same fees as Home students.
Fees are subject to an annual review. For programmes that last longer than one year, please budget for up to a five per cent increase in fees each year. Find out more about tuition fees.
Alumni discount
University of Bristol students and graduates can benefit from a 25% reduction in tuition fees for postgraduate study. Check your eligibility for an alumni discount.
Funding for 2022/23
Some funding may be available through NHS employers or the Clinical Academies linked with the University of Bristol Medical School.
Further information on funding for prospective UK, EU and international postgraduate students.
Programme structure
There are three mandatory 20-credit units for the postgraduate certificate plus three 20-credit units for the diploma. To achieve the MSc, you will need to submit a 15,000-word dissertation/thesis.
Visit our programme catalogue for full details of the structure and unit content for our:
Entry requirements
Applicants are required to hold/achieve a minimum of an upper second-class honours degree in a relevant degree including (but not limited to) medicine, veterinary science, dentistry, pharmacy, biological sciences, psychology and social sciences, or a relevant professional qualification with at least two years' full-time (or equivalent part-time) professional experience. Preference will be given to candidates with excellent academic results in their undergraduate degree and demonstrated interest in clinical teaching through work experience, volunteering or research. Applicants should be able to access teaching opportunities within their current role.
See international equivalent qualifications on the International Office website.
English language requirements
If English is not your first language, you need to meet this profile level:
Profile B
Further information about English language requirements and profile levels.
Admissions statement
Read the programme admissions statement for important information on entry requirements, the application process and supporting documents required.
Careers
These qualifications will prepare you for roles in health professions educations, supporting students in the health professions or those in training grades.
Many educators in the health professions have had a clinical career or continue to balance a clinical and academic/teaching career as clinical academics. Others are practitioners who use their qualification to enhance their personal practice as educators, or to take leading roles in education and training in postgraduate and undergraduate settings.
Expected application closure date
Please check the programme website for specific deadlines.
Find out more about becoming a student at Bristol, applying for a visa and the support we offer to international students.
REF 2021 results
The University of Bristol is ranked fifth for research in the UK (Times Higher Education), with 94% of our research assessed as world-leading or internationally excellent.
Full REF 2021 results for the University of Bristol.